Kokusai Shinnenkai 2007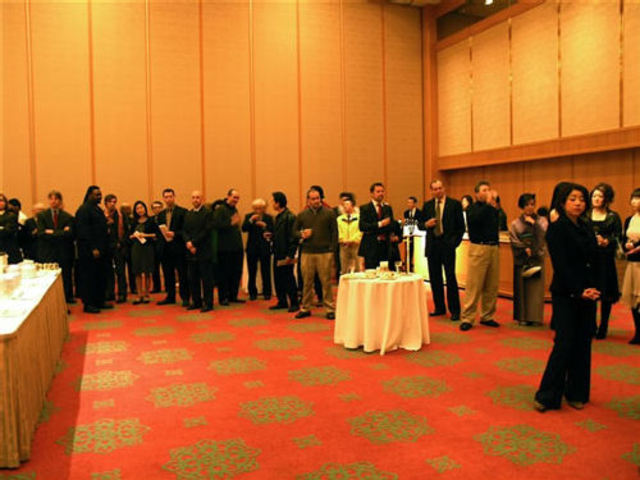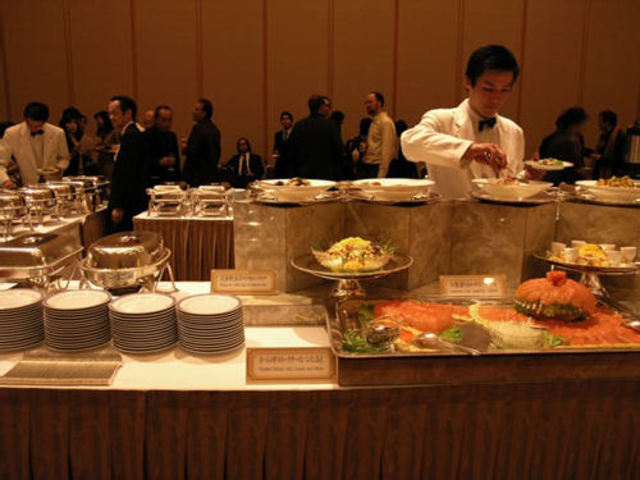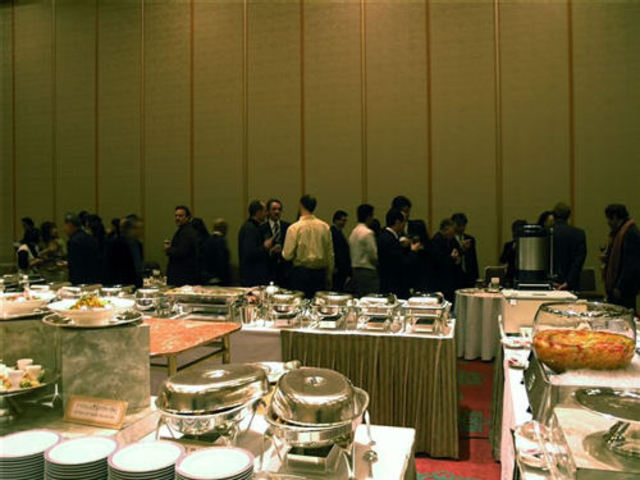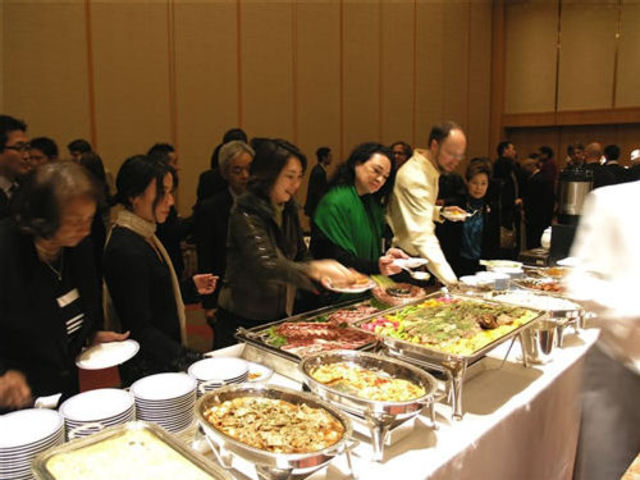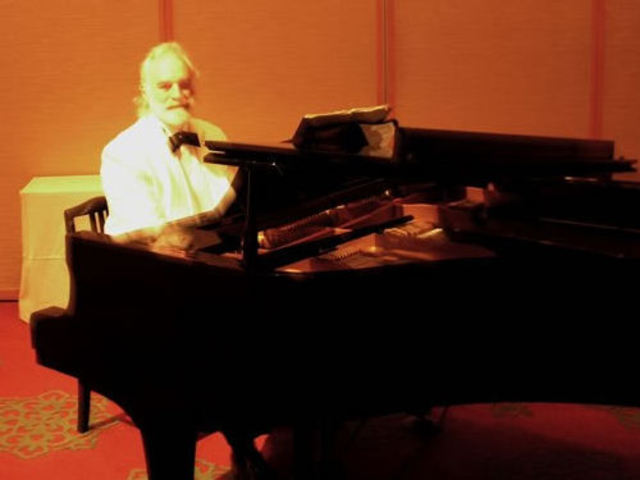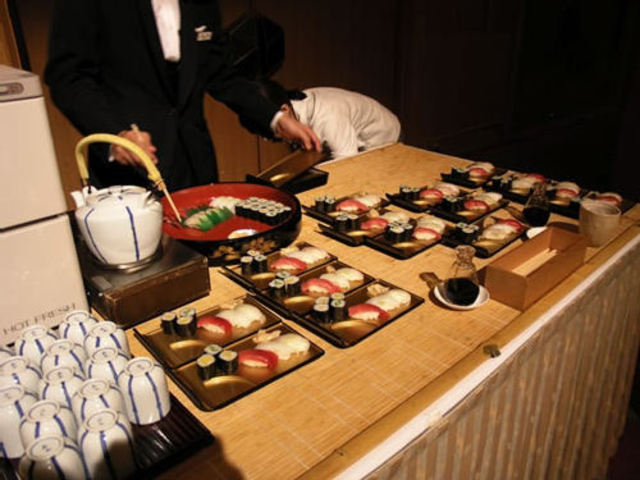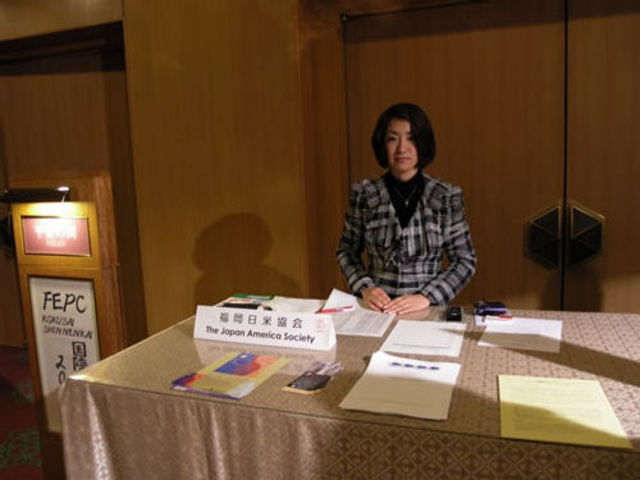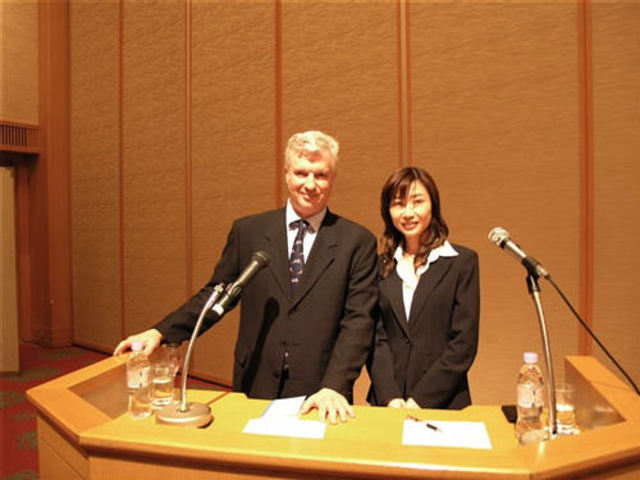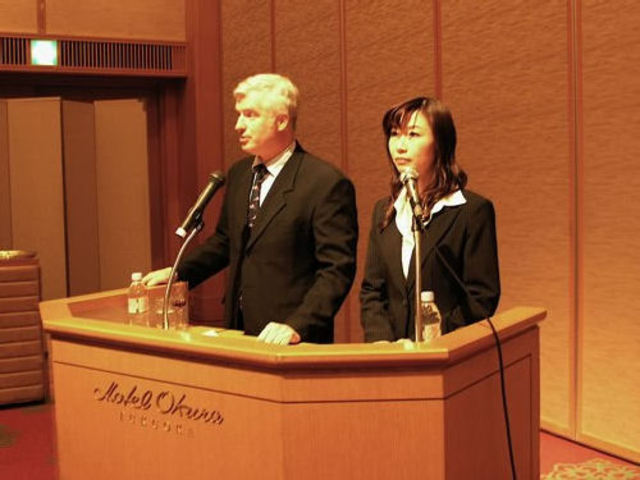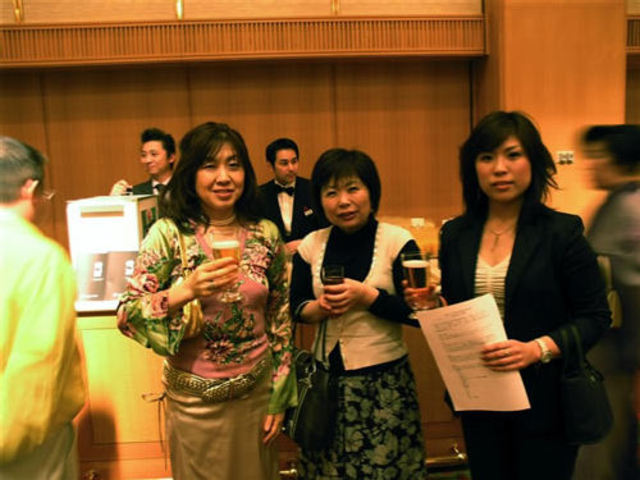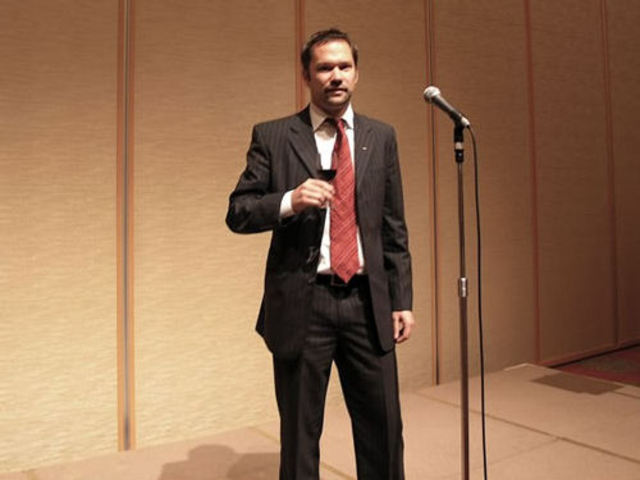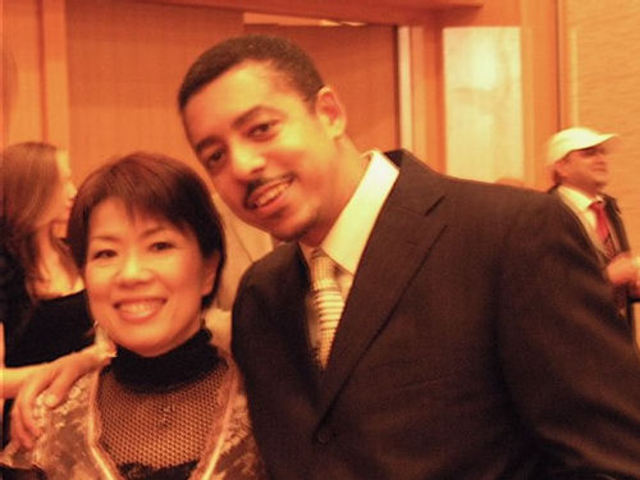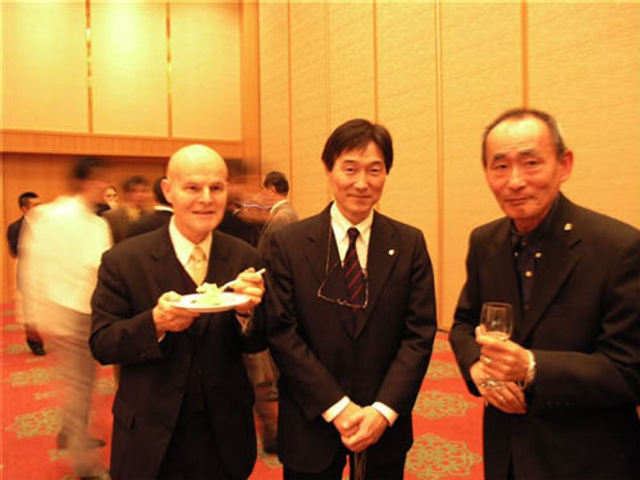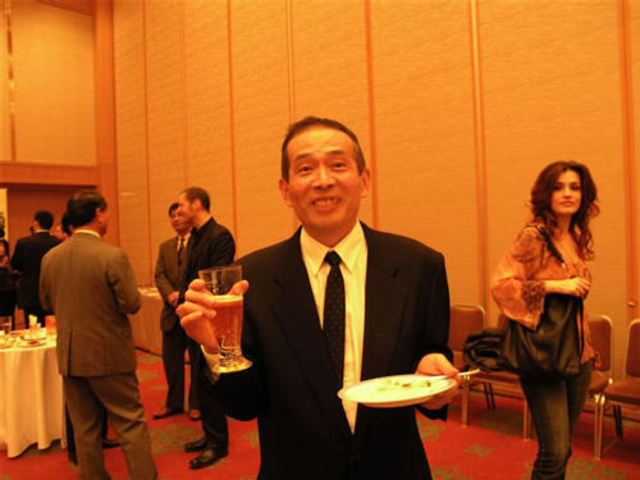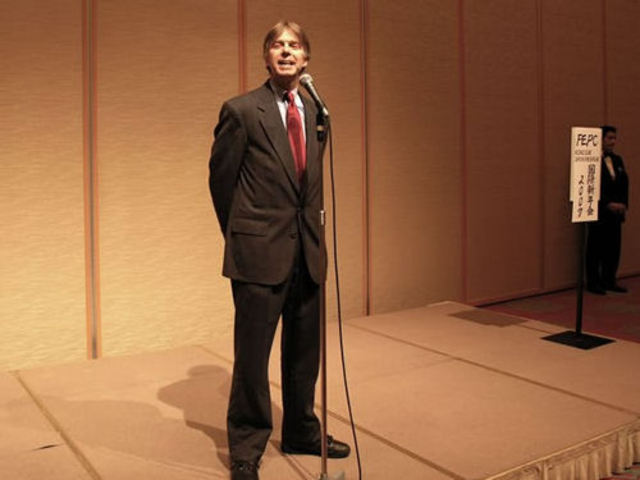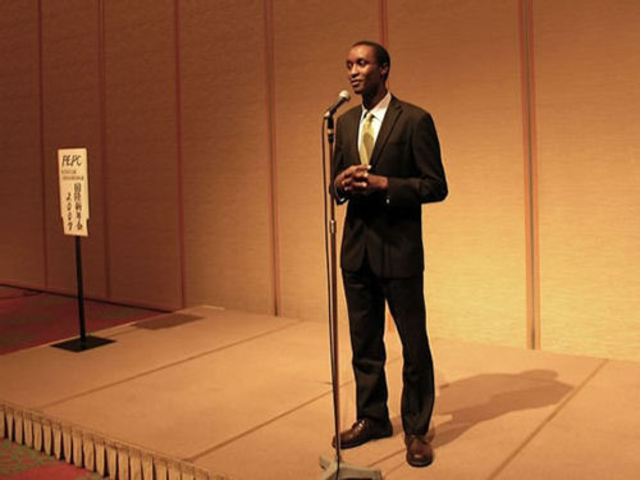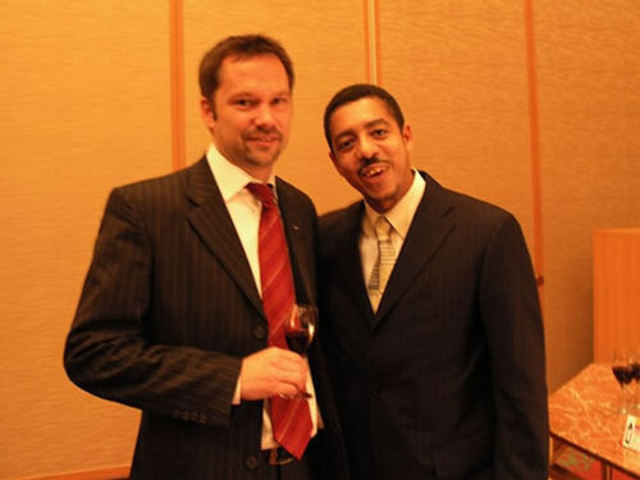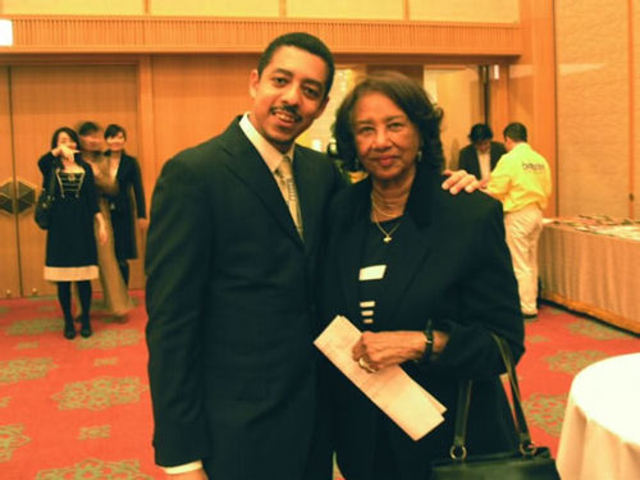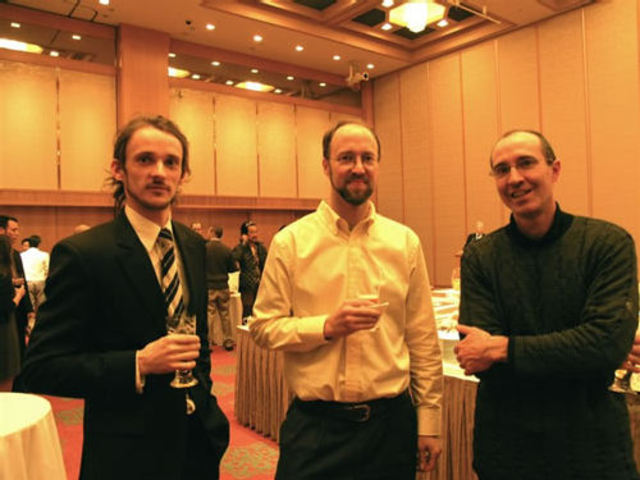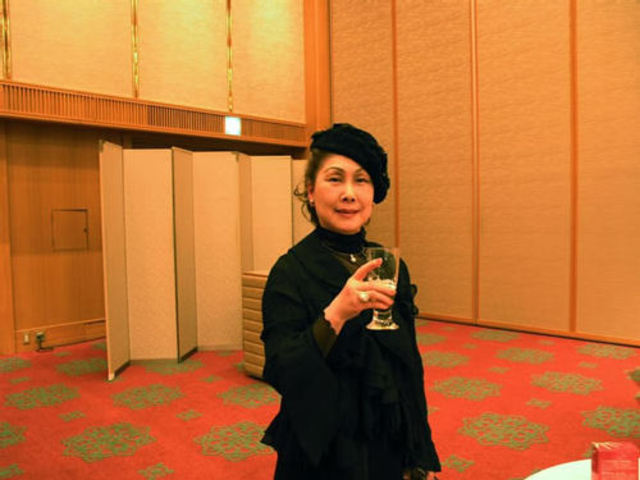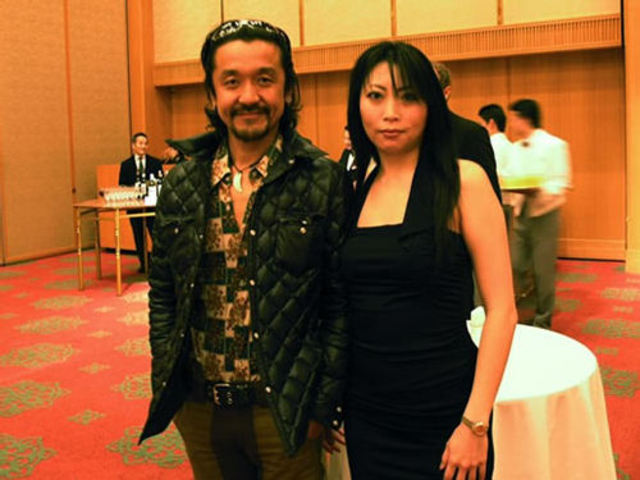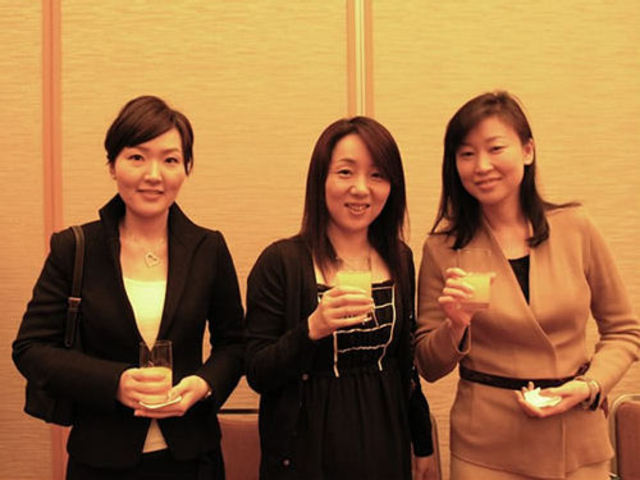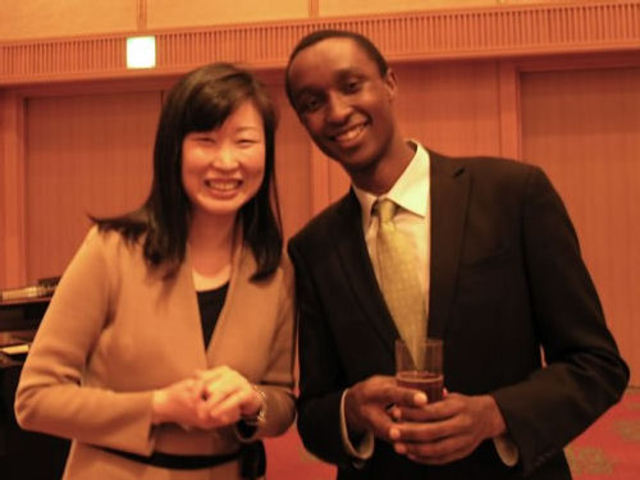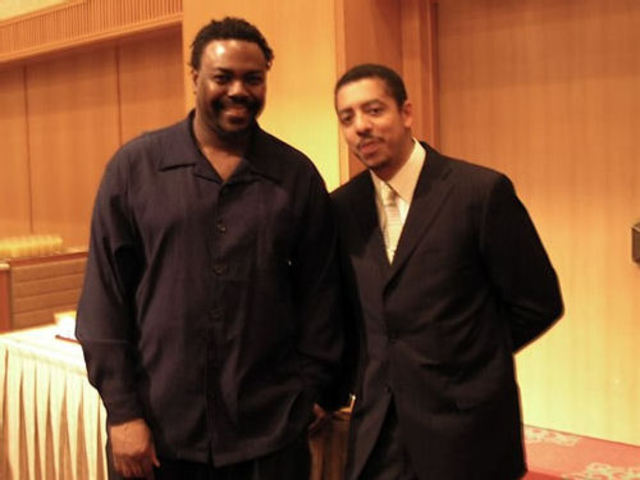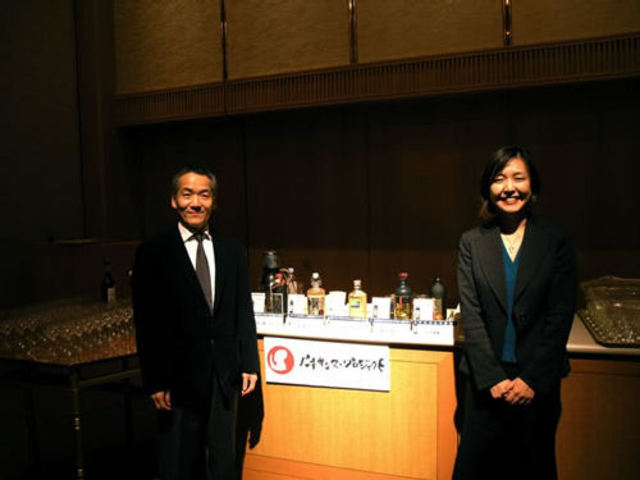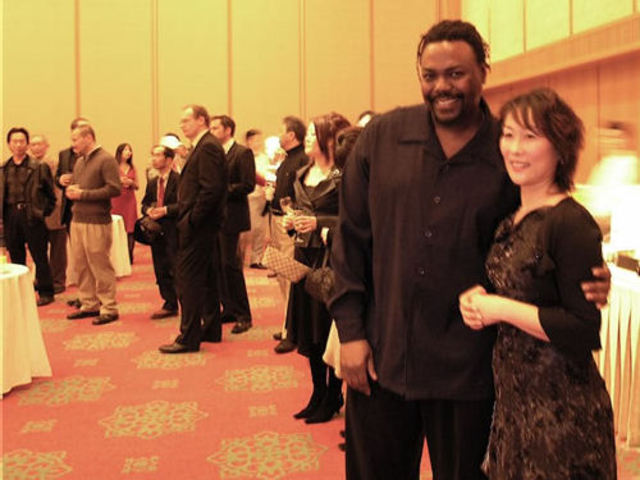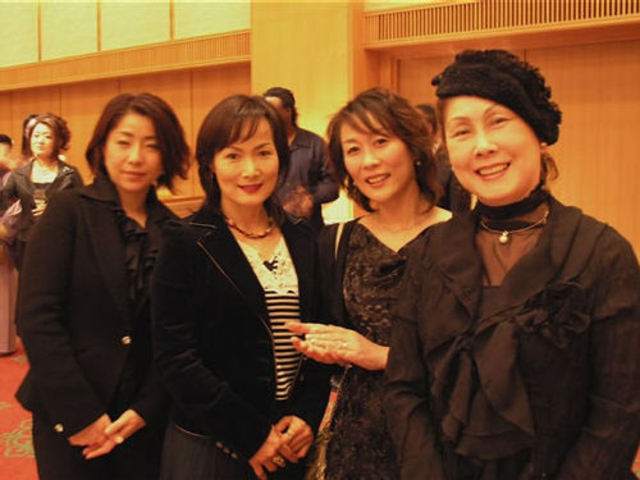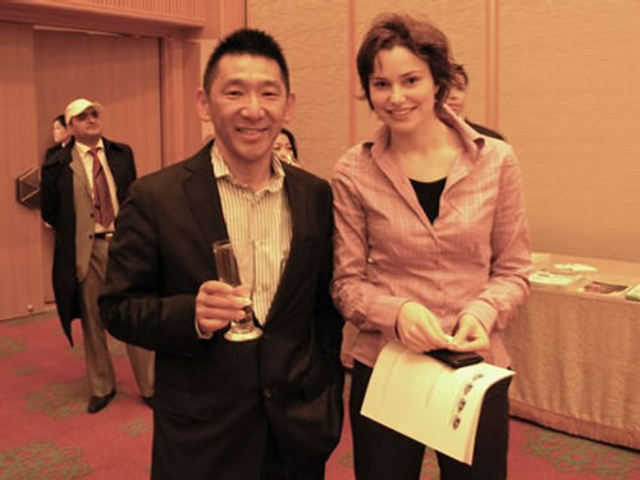 Members of the international business community packed the Heian ballroom at Okura Hotel in celebration of the fourth Kokusai Shinenkai gathering in Fukuoka, an annual event organized by the local Foreign Entrepreneur Promotion Committee. A large number of expats and Japanese alike weathered strong winds, rain and hail to join in the City's largest and most recognized yearly celebration of foreign entrepreneurship.

Event sponsors Brastel, The Japan-America Society, Fukuoka City's International Economic Division and Economic Promotion Bureau were all on hand to greet and mingle with the multinational crowd.

The evening's events got off to a splendid start with Masters of Ceremony Chris Flynn and Midori Uchizono introducing Karanja Fredrick of SunField corporation. Mr. Fredrick, who is from Kenya, related how he happened to arrive in country and then he introduced "Juar Tea" which is imported from his homeland and sold throughout Japan. Guests had the opportunity to sample the tea and savor its delightful taste.

Next, long term Fukuoka resident and local entrepreneur Edward Roosa, President and founder of Intercom Press Japan, delivered the Shinenkai's keynote address. Mr. Roosa spoke of past and present business opportunities in the region and talked about his approach for personal growth and motivation. And he went on to discuss how Jack Walsh, former CEO of General Electric greatly influenced Roosa's business style.

The following person to speak was Jarrod Waring, Australian Consul in Fukuoka. Consul Waring asked the Shinenkai to join him and all Australians around the world in a spirited celebration of Australia's National Day. The throng joined with Jarrod, lifting their glasses, to toast the Day.

In further recognition of Australia's National Day, Chris Flynn skillfully delivered (in Japanese and English) a choreographed "Aussie quiz", in which he asked challenging questions associated with Australia's people and culture. The Shinenkai group responded enthusiastically with spirited hoots and hollers and some, even, with the correct answers. Eight lucky winners walked away with the locally made Braley's Cheesecake, personally handed over by company owner Matt Braley.

After the cheers died down, Fukuoka's only licensed foreign physician in Kyushu and local resident, Dr. Ronald Schlemper from International Clinic Tojinmachi spoke a few words about his approach to medicine and patient care.

Throughout the night, everyone enjoyed a generous buffet of international dishes accompanied by a delicious assortment of Sushi prepared by Hotel Okura's expert Chefs. The Oval Trading company generously contributed French wine, assorted brands of Shochu and Heineken beer which all flowed freely throughout the evening. Lovely melodies of finely struck piano keys and notes sounded from the talented Jorgen Kruse who entertained the verbose crowd until the closing of the event.

Until next year.........
---

Kokusai Shinenkai 2020


Kokusai Shinenkai 2018

Kokusai Shinnenkai 2017

Kokusai Shinnenkai 2016

Kokusai Shinnenkai 2015

Kokusai Shinnenkai 2014

Kokusai Shinnenkai 2013

Kokusai Shinnenkai 2012

Kokusai Shinnenkai 2011

Kokusai Shinnenkai 2010

Kokusai Shinnenkai 2009

Kokusai Shinnenkai 2008

Kokusai Shinnenkai 2007

Kokusai Shinnenkai 2006

Power Lunch 2005

Kokusai Shinnenkai 2005

JCI World Congress

Power Lunch 2004

Kokusai Shinnenkai 2004

Power Lunch 2003

Marketing Seminar 2003