Kokusai Shinnenkai 2009
23rd January 2009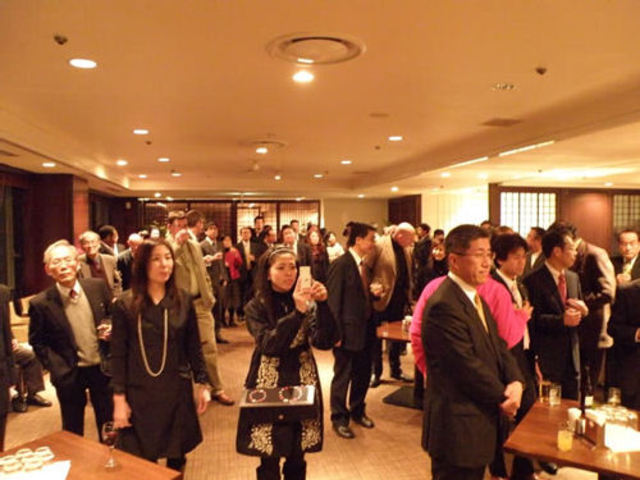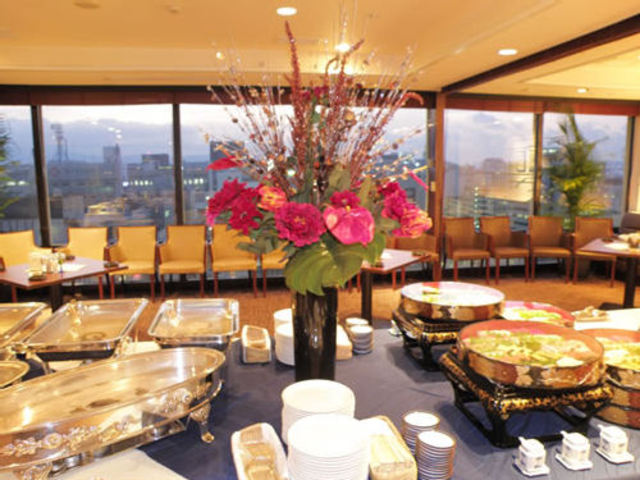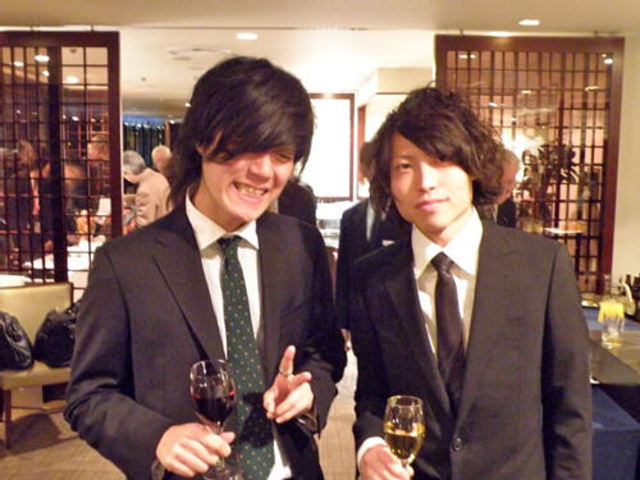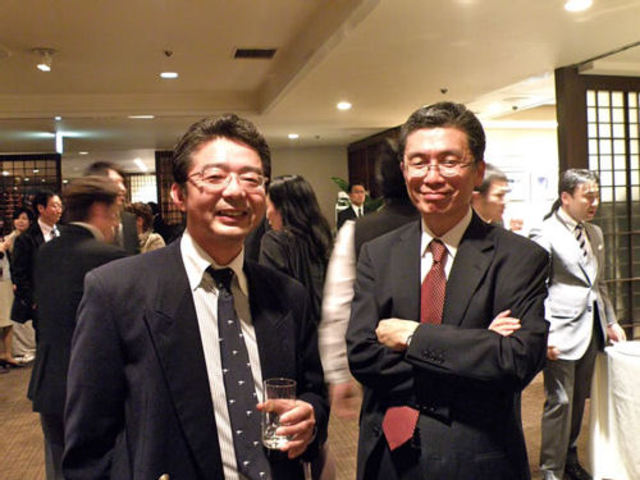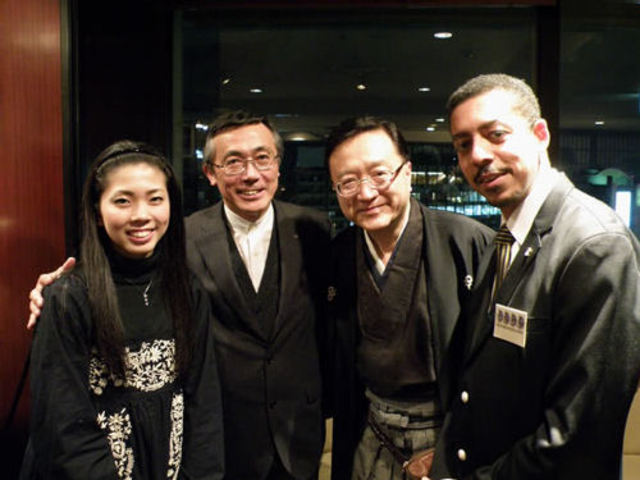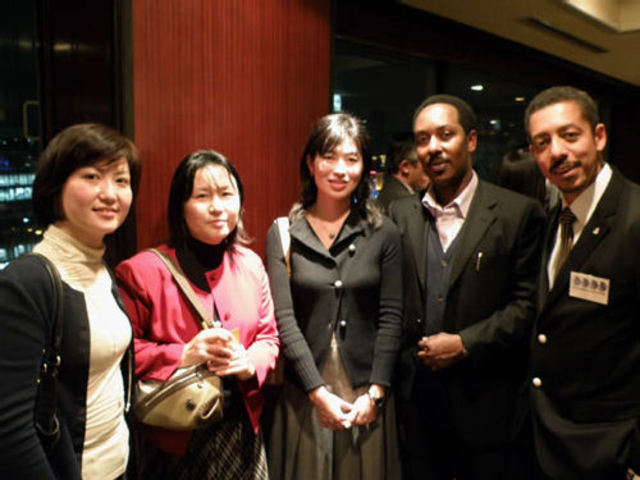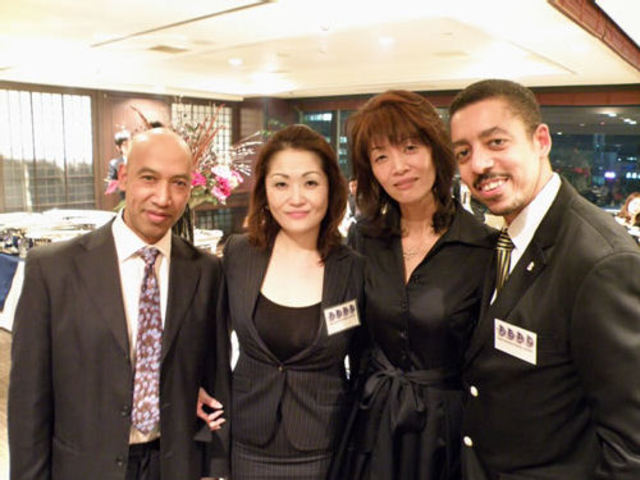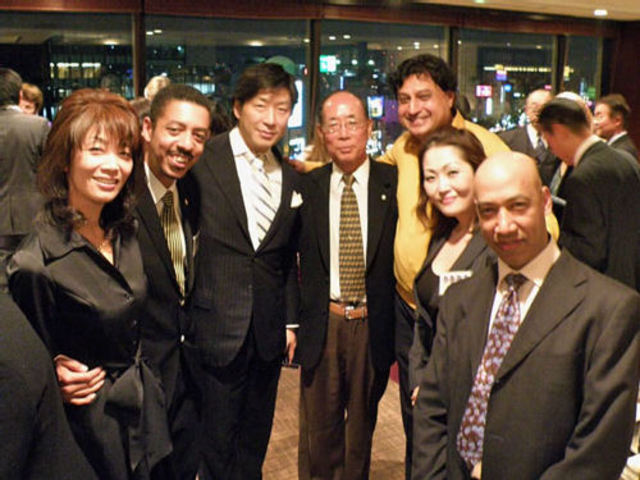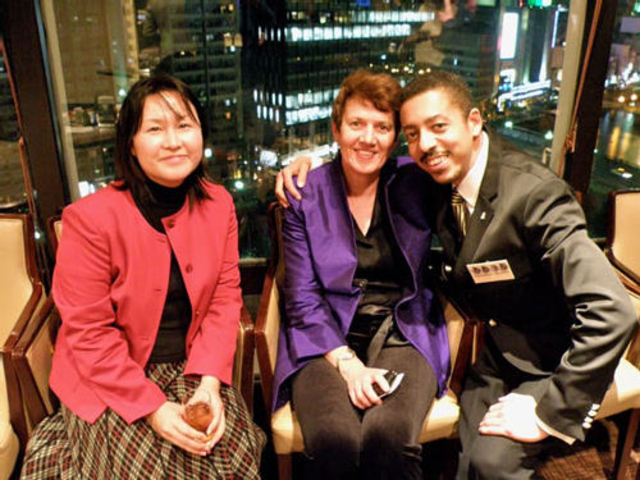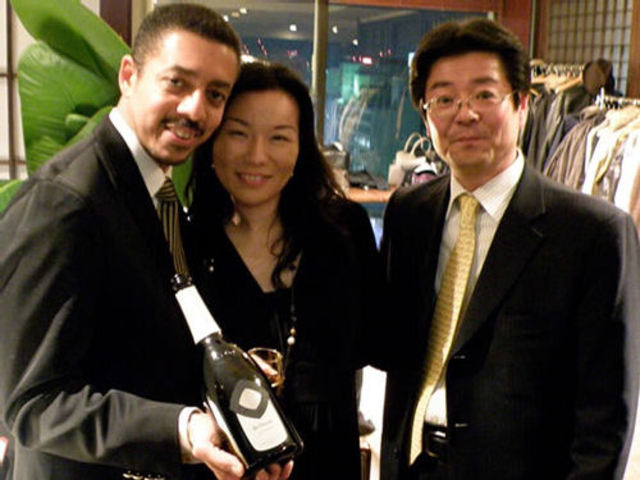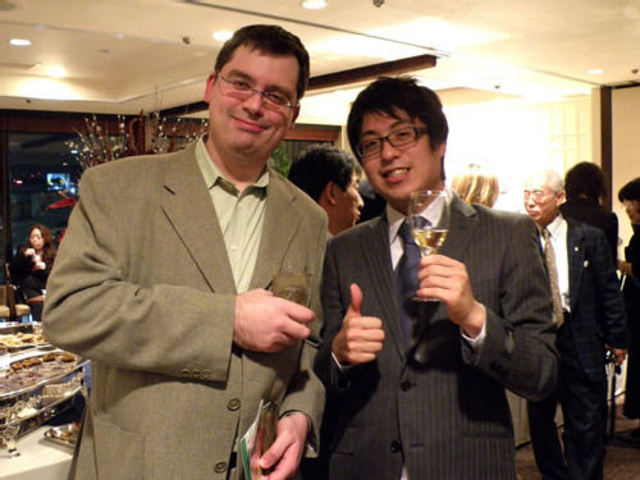 The FEPC's sixth annual Kokusai Shinennkai gathering was resumed at Daimyo's Plaza Hotel's Baccus Restaurant. Members of Fukuoka's international business community, represented by 10 countries plus Japanese host filled the room to capacity as anxieties swelled in expectations for a prosperous new year of business.
Keynote honors were bestowed upon Mr. Tom Brooke, British graphic and web designer who introduced the recently launched 'night guide' focused on the Oyafuko-Nishidori Entertainment district.
The Kampai was hoisted by new comer to the city, Mr. Michael Von Siebenthal, General Manager of the Grand Hyatt Fukuoka. Mr. Siebenthal proved to be quite the entertainer, keeping the crowd engaged as the waiters struggled to open the magnum bottle of Contadi sparkling wine specially prepared for the event's pinnacle toast!
Pop ! went the bottle and kampai wrung out across the room. Fun, friends and networking were the order of the night, adorned by an open bar and a hot buffet offering local and international dishes.
Snow and cold not withstanding the event came to its close and MC and event organizer Luis made his closing comments.
---

Kokusai Shinenkai 2020


Kokusai Shinenkai 2018

Kokusai Shinnenkai 2017

Kokusai Shinnenkai 2016

Kokusai Shinnenkai 2015

Kokusai Shinnenkai 2014

Kokusai Shinnenkai 2013

Kokusai Shinnenkai 2012

Kokusai Shinnenkai 2011

Kokusai Shinnenkai 2010

Kokusai Shinnenkai 2009

Kokusai Shinnenkai 2008

Kokusai Shinnenkai 2007

Kokusai Shinnenkai 2006

Power Lunch 2005

Kokusai Shinnenkai 2005

JCI World Congress

Power Lunch 2004

Kokusai Shinnenkai 2004

Power Lunch 2003

Marketing Seminar 2003