Kokusai Shinenkai 2018
Fukuoka's international business community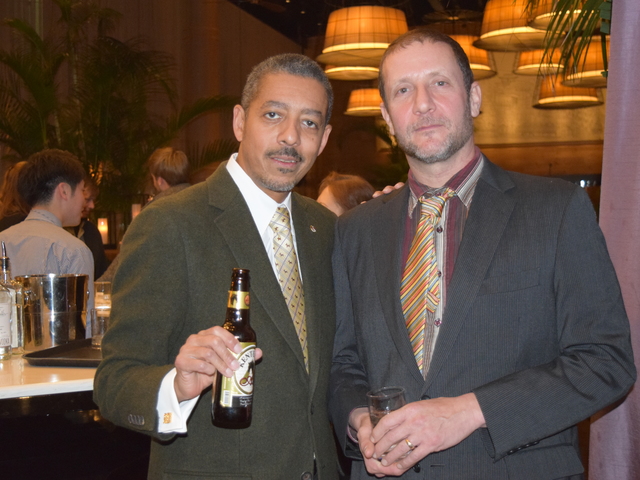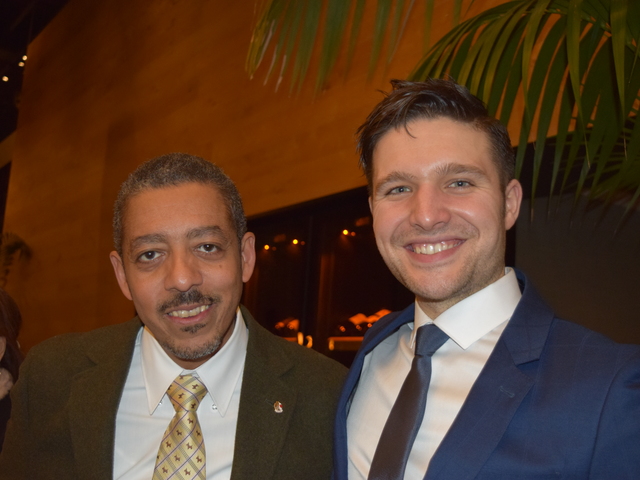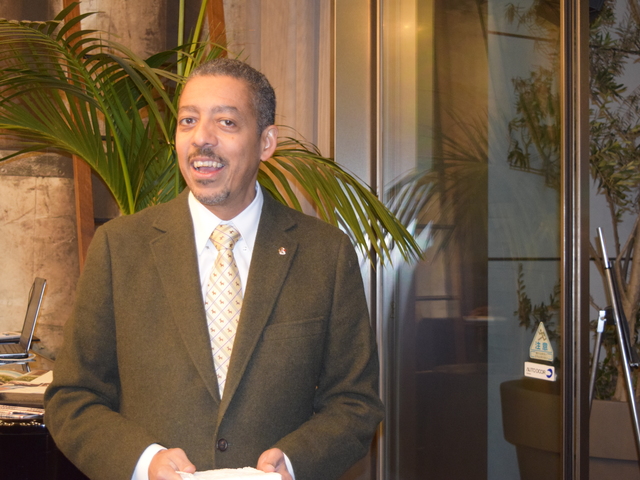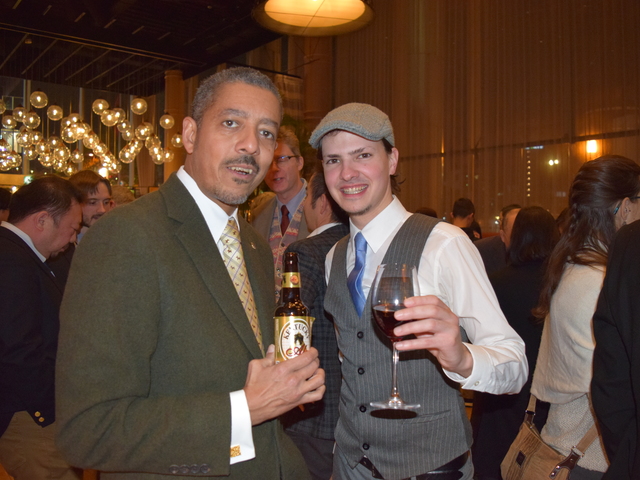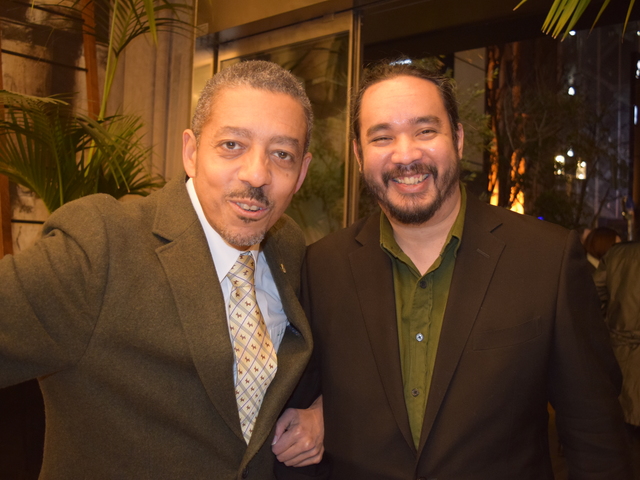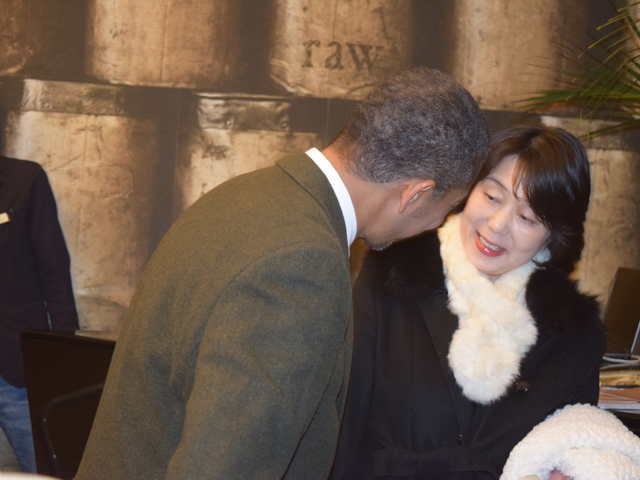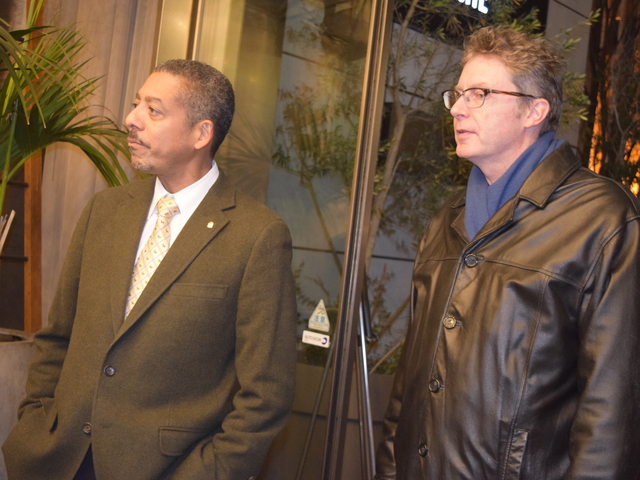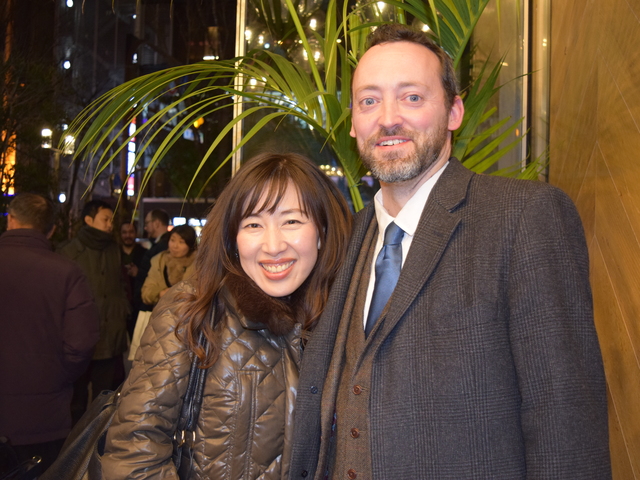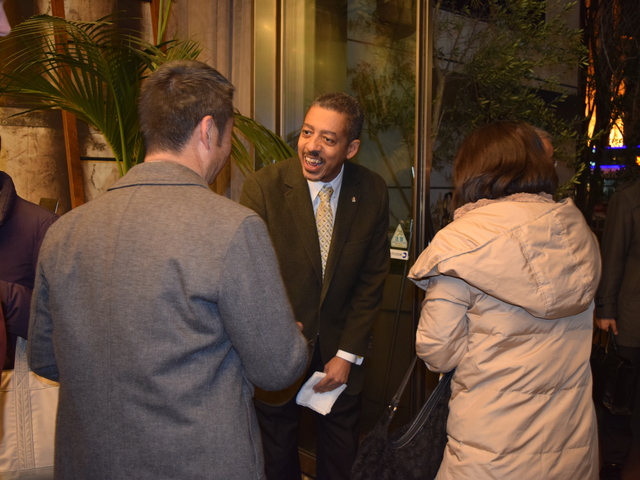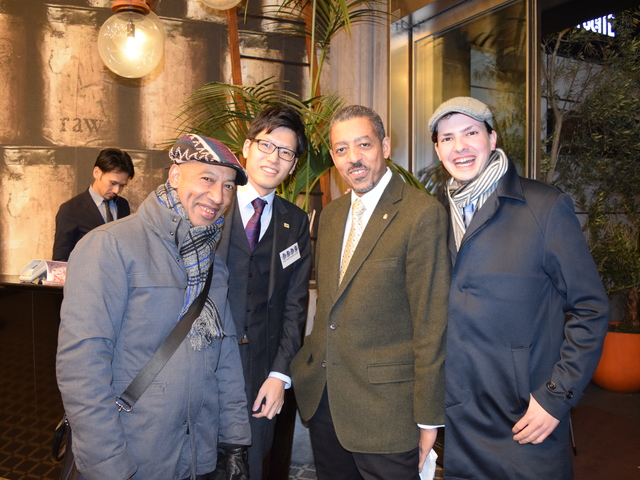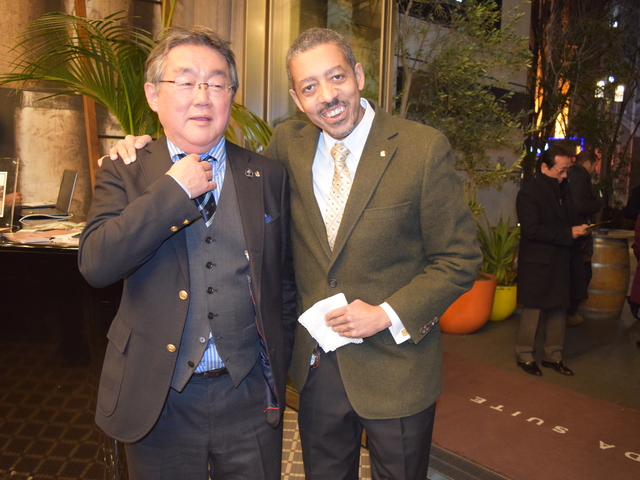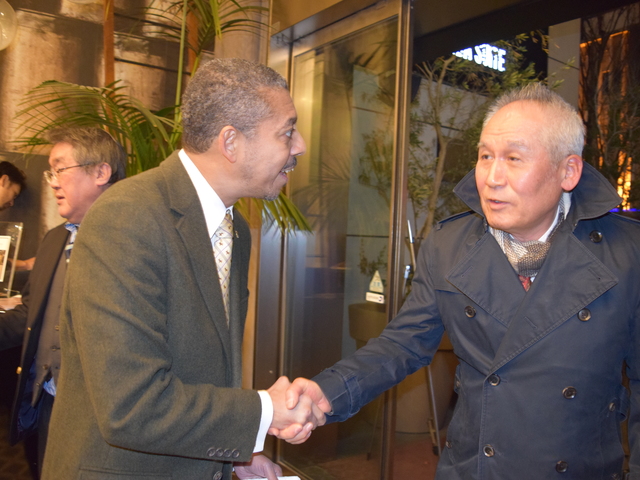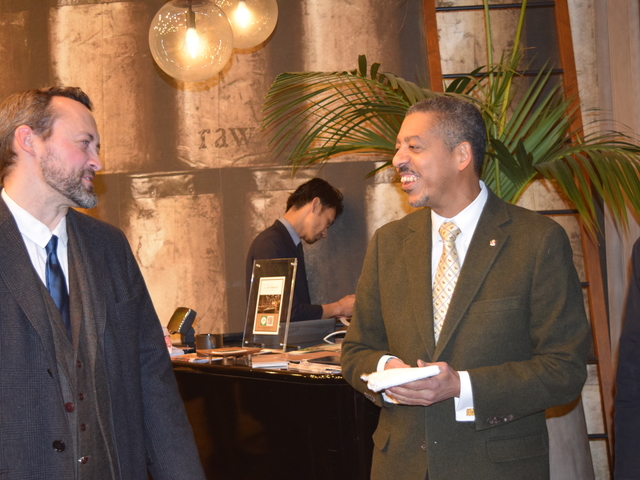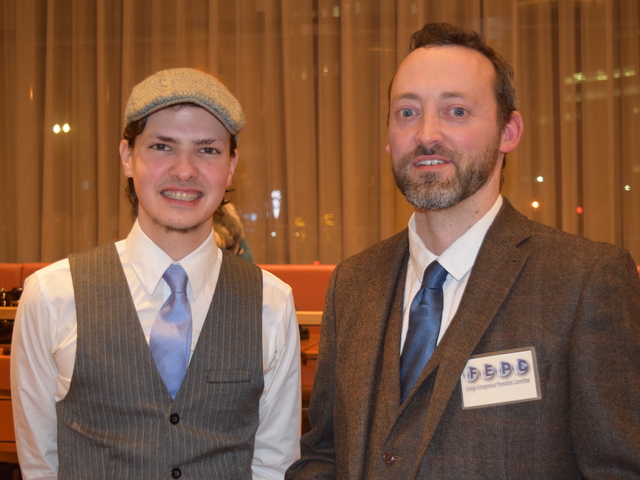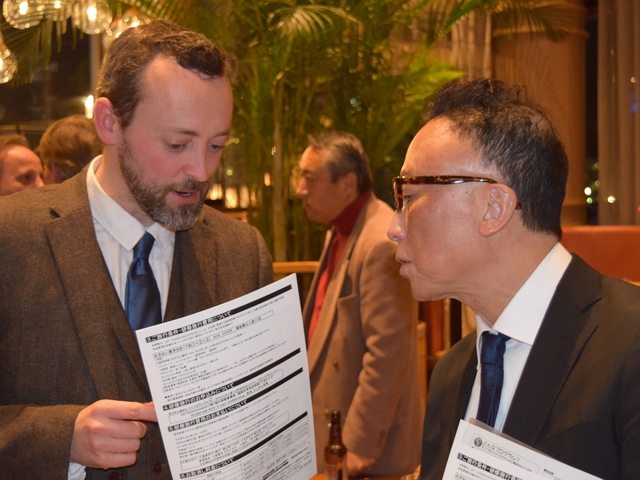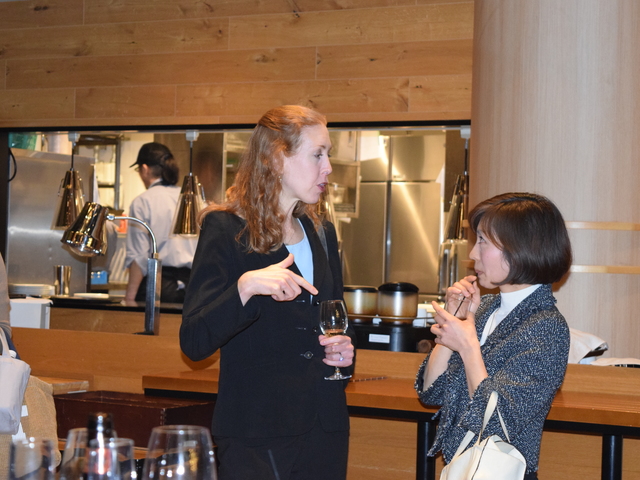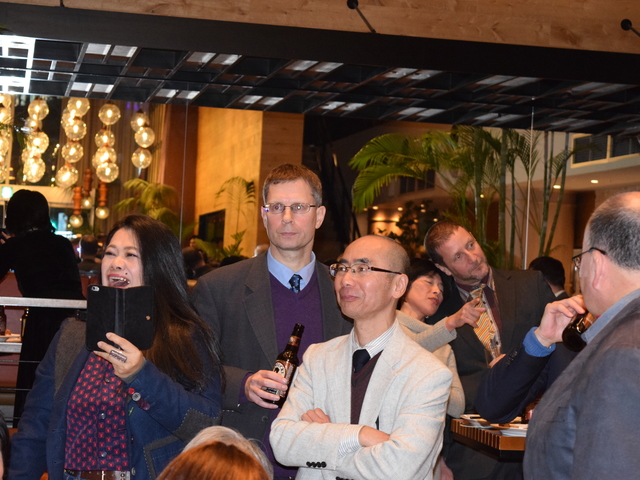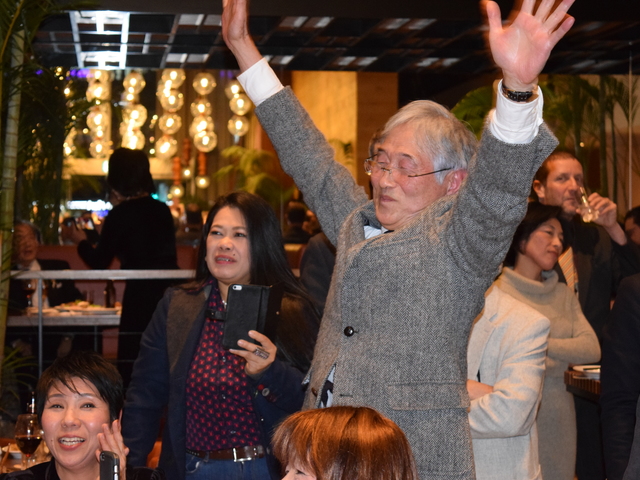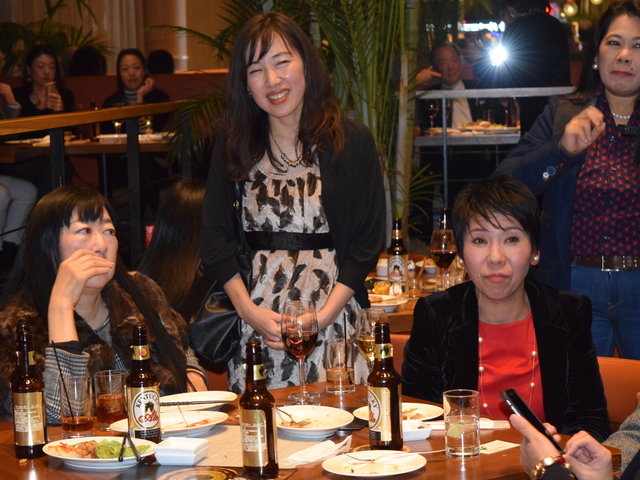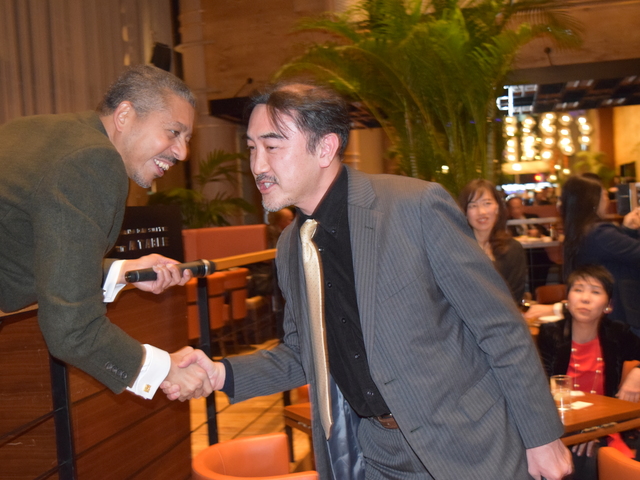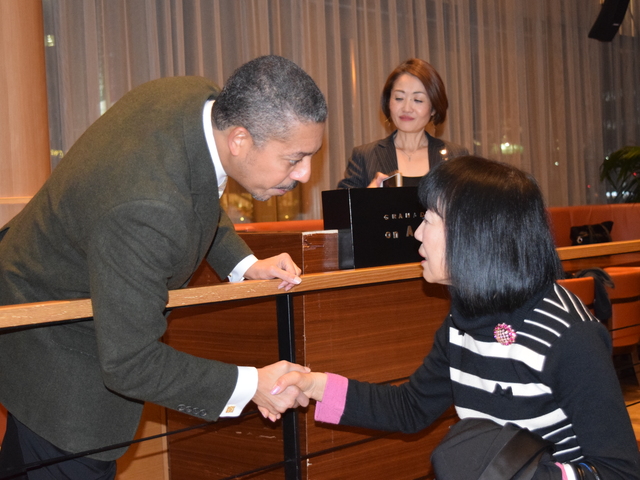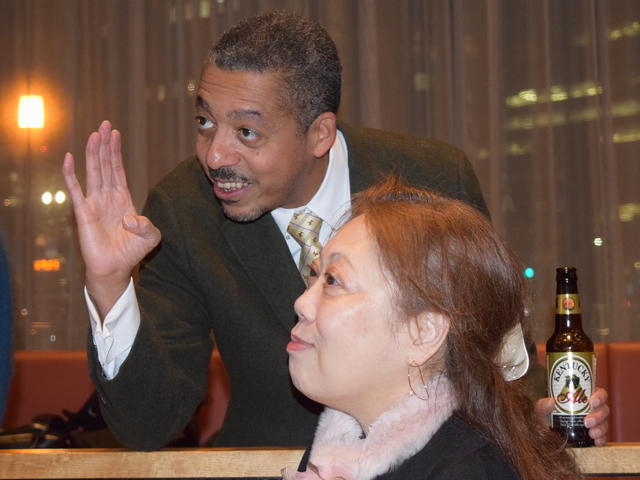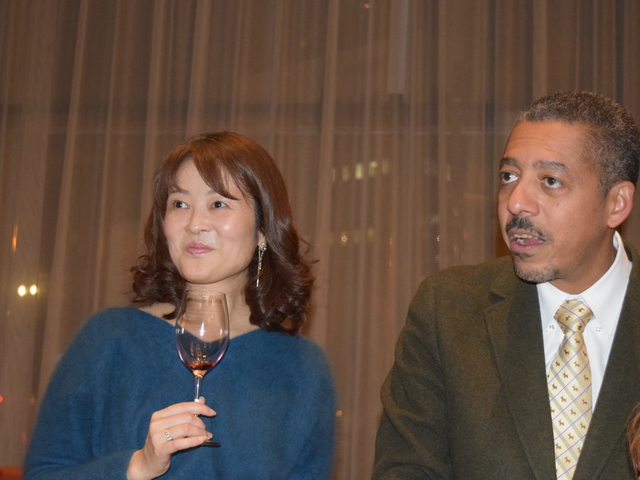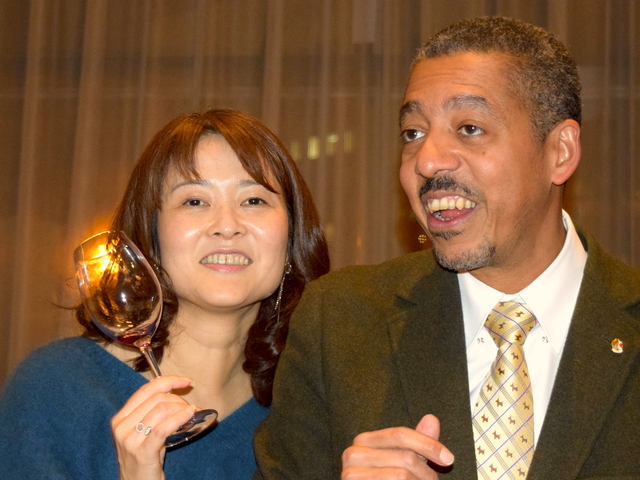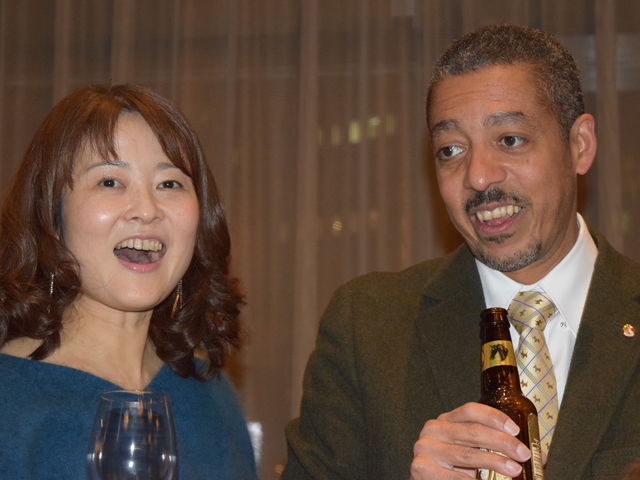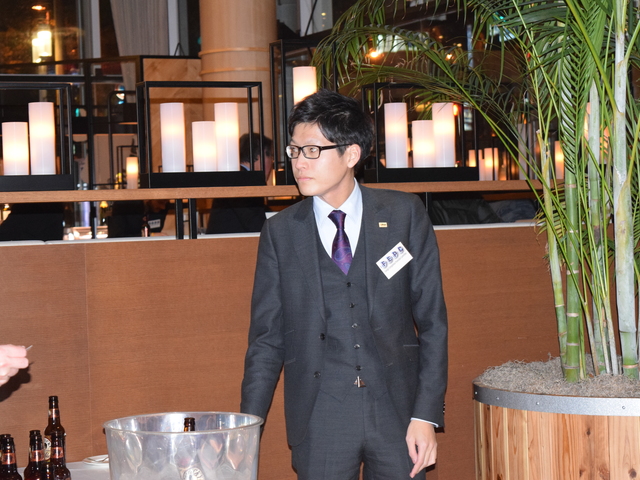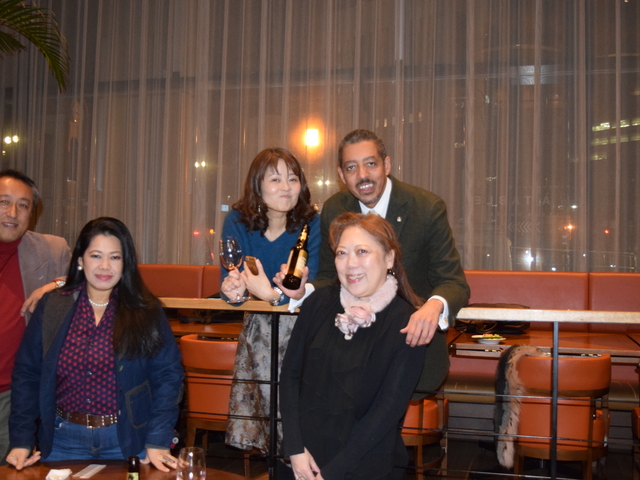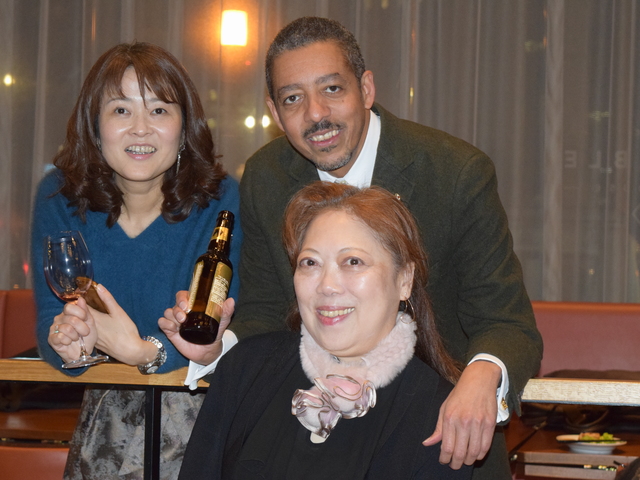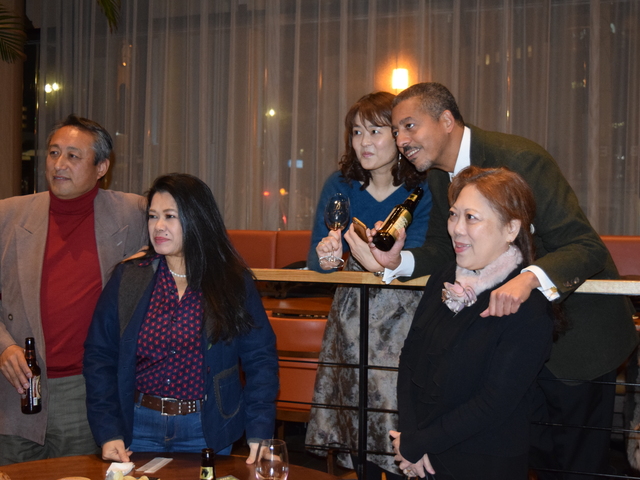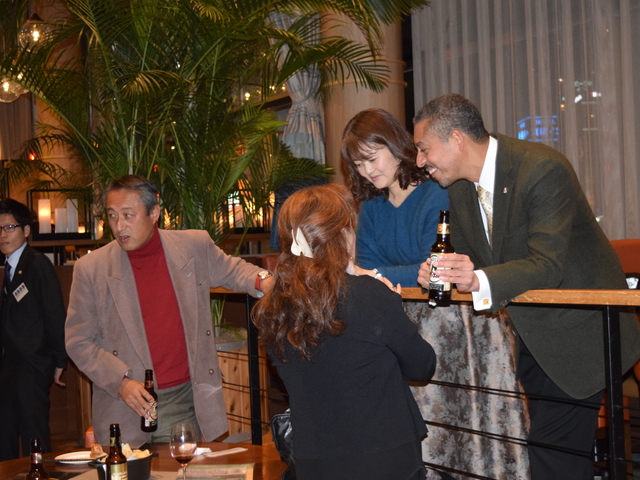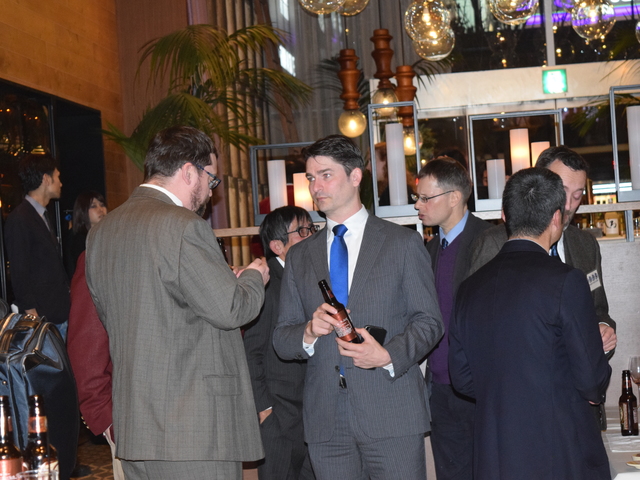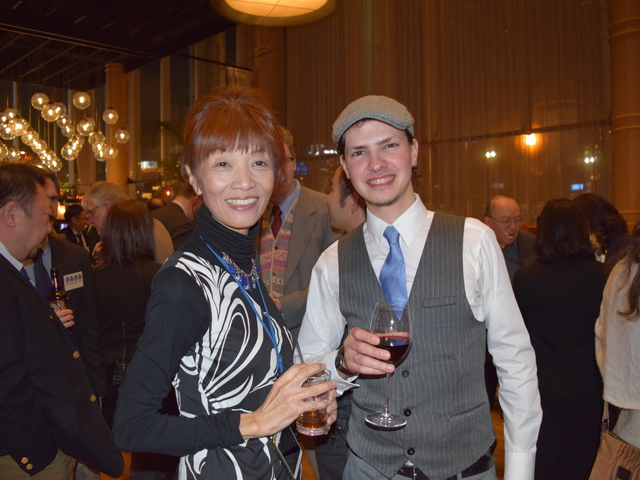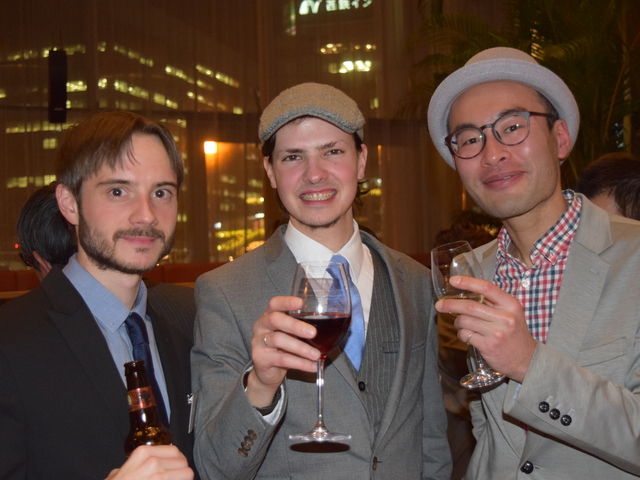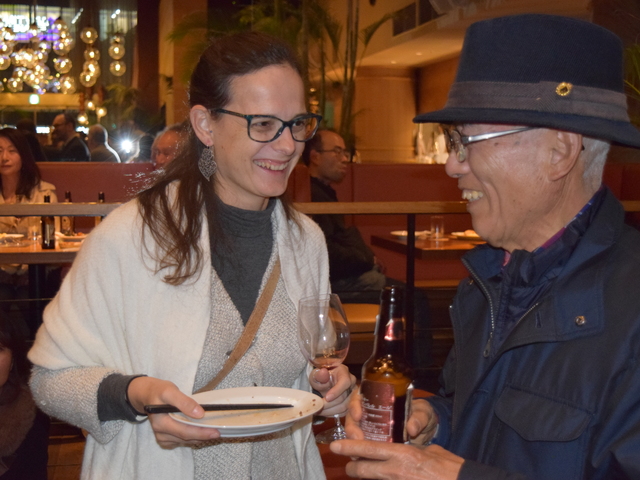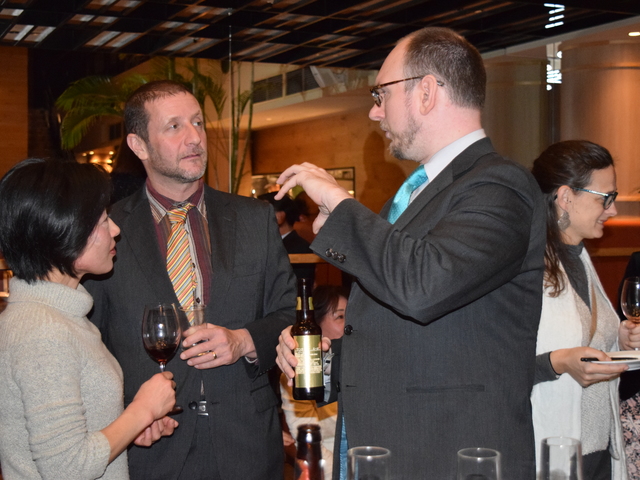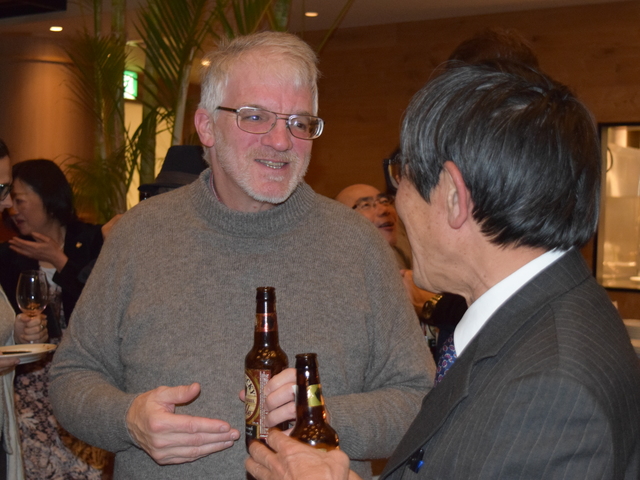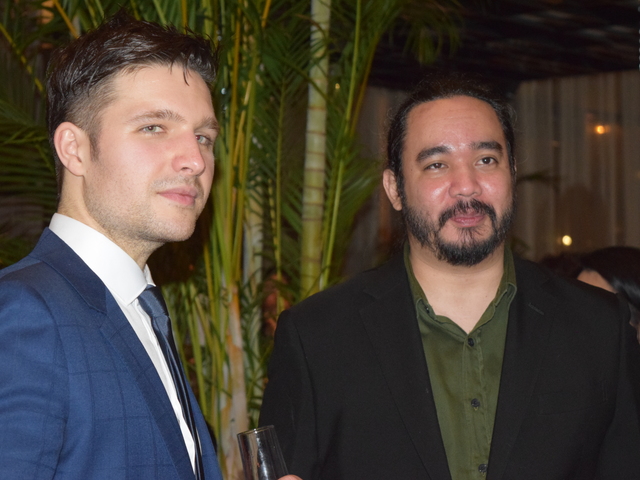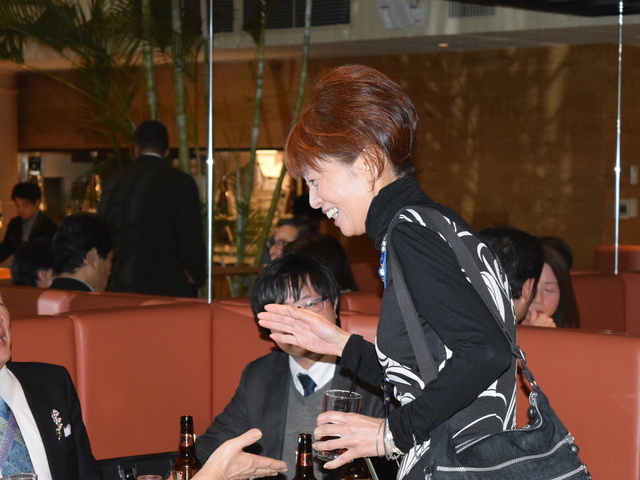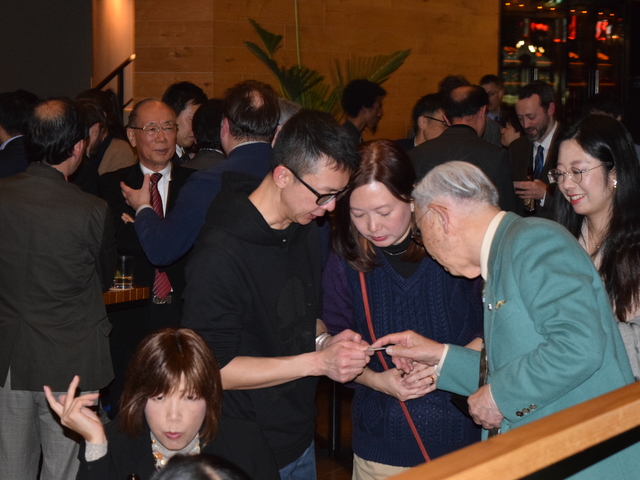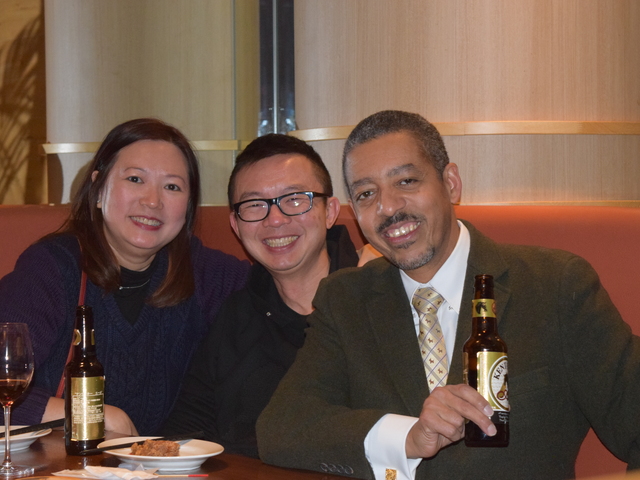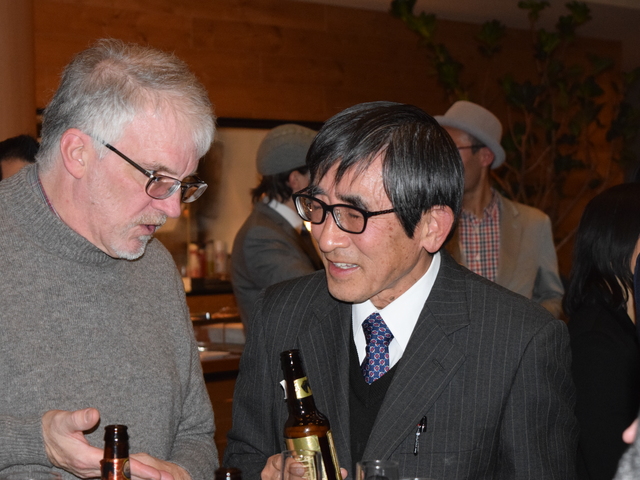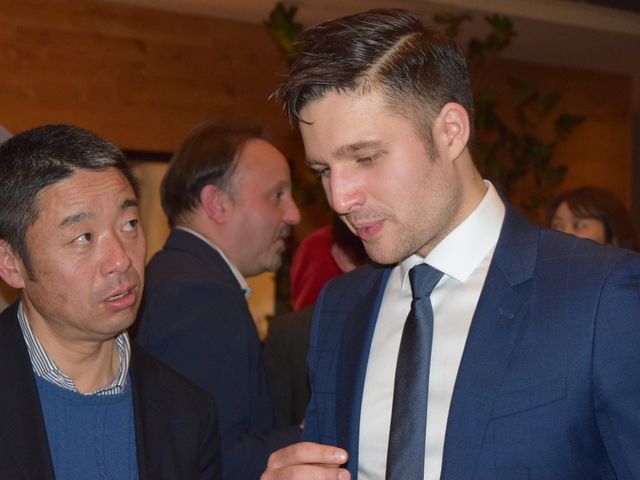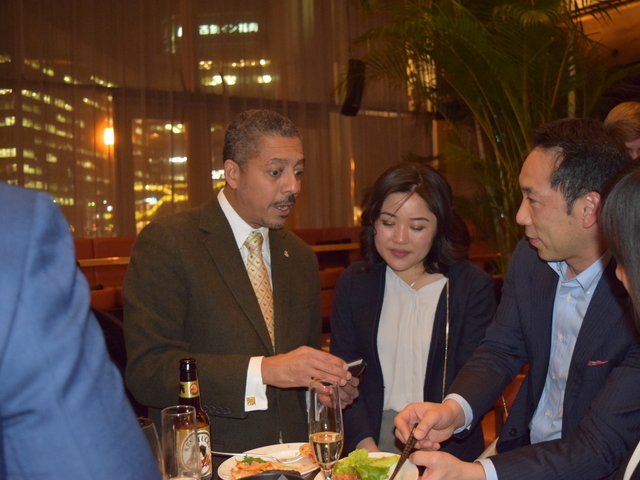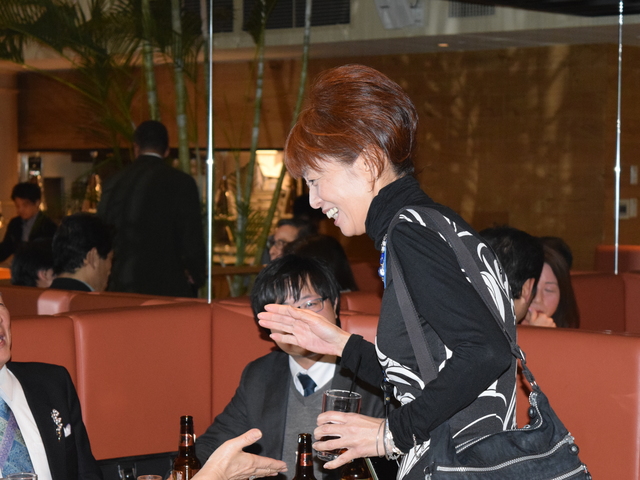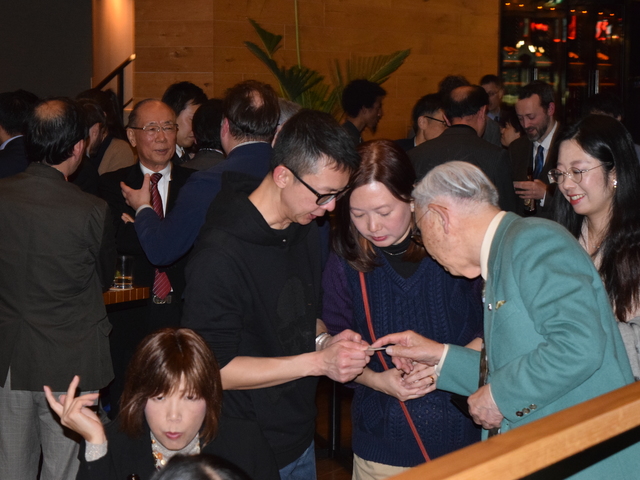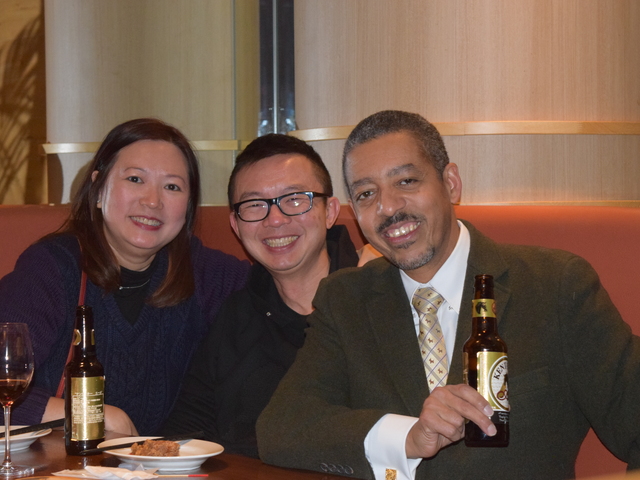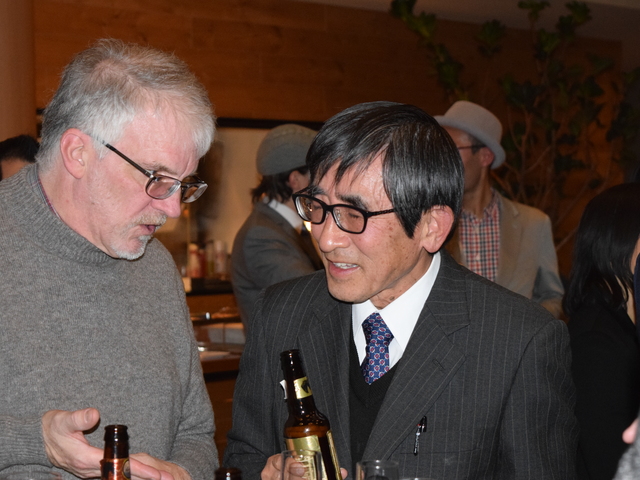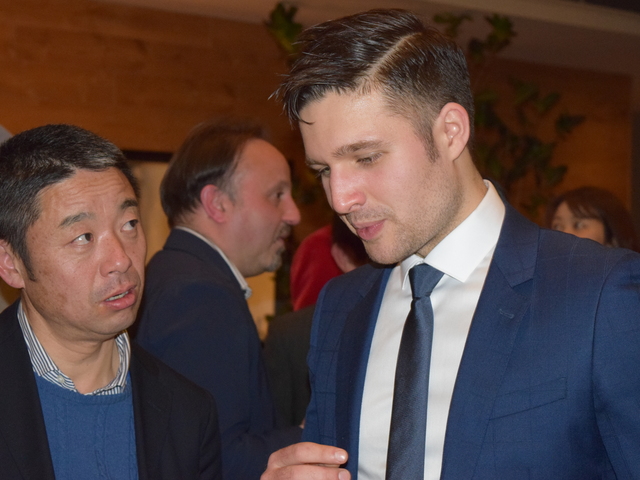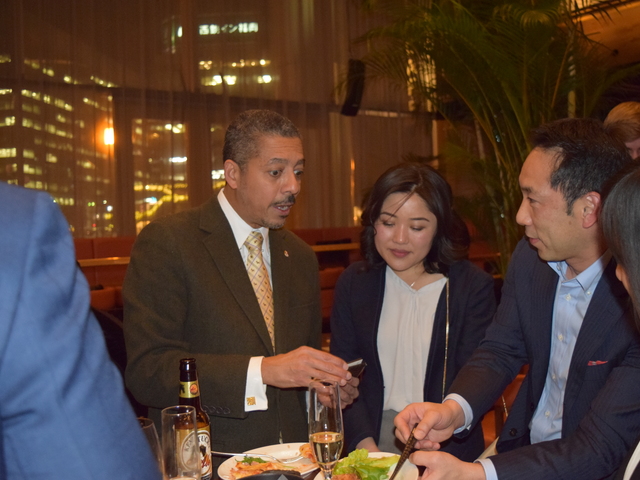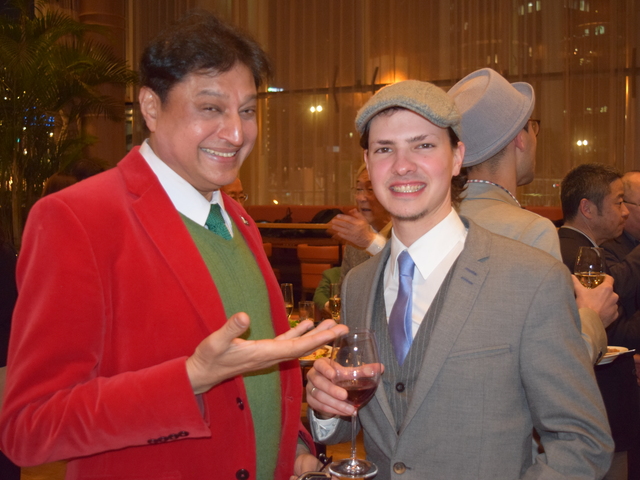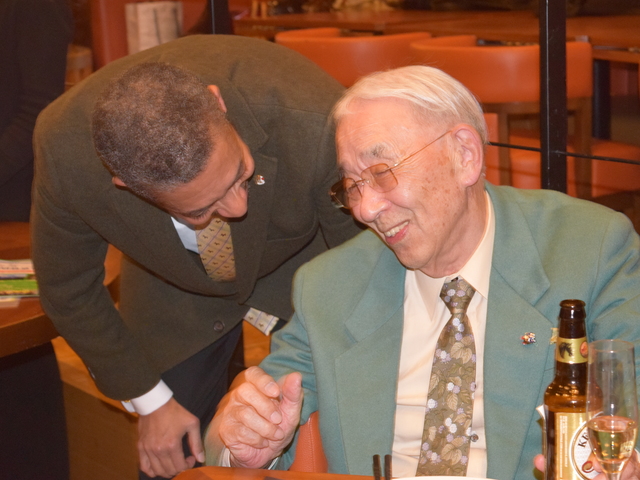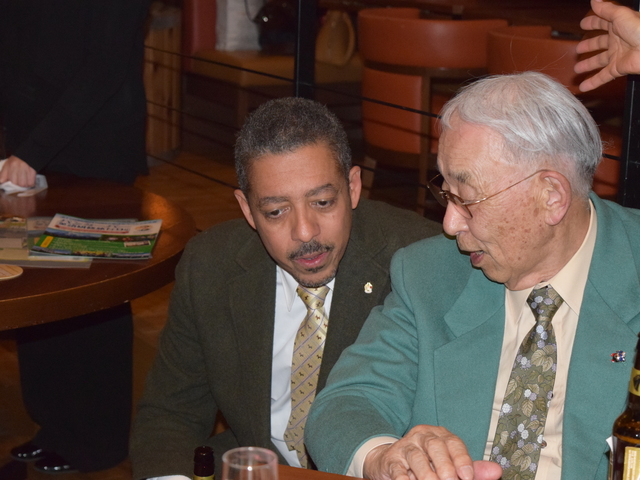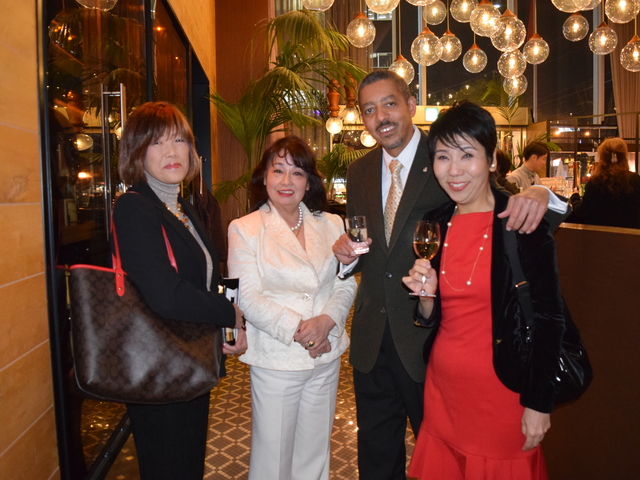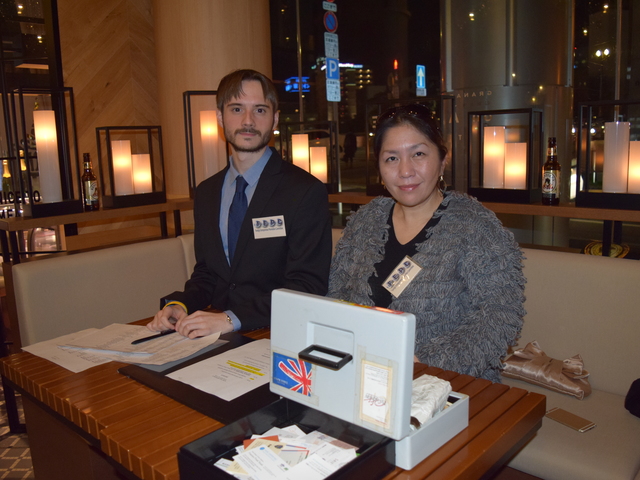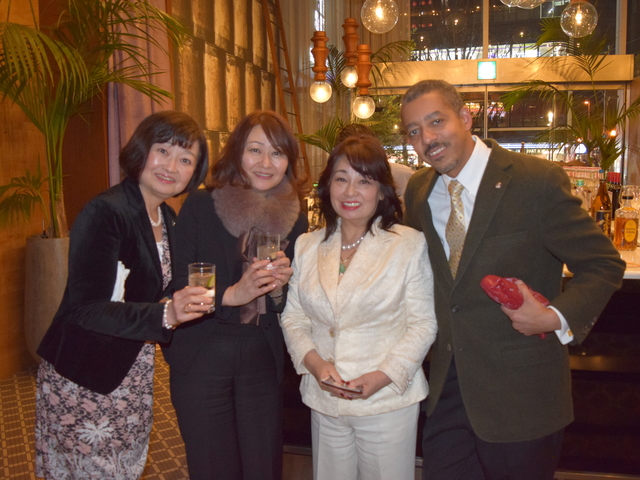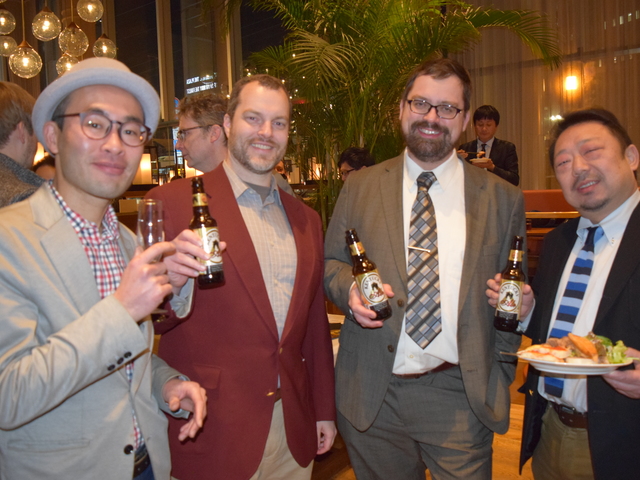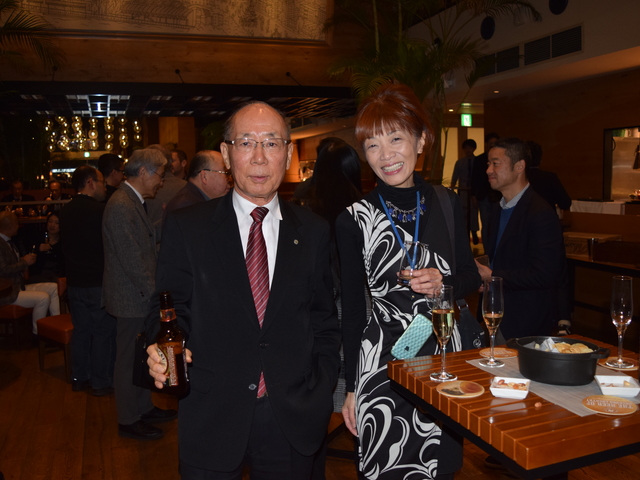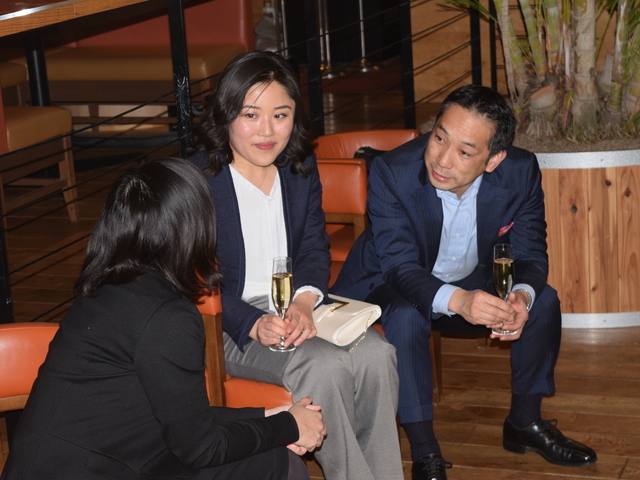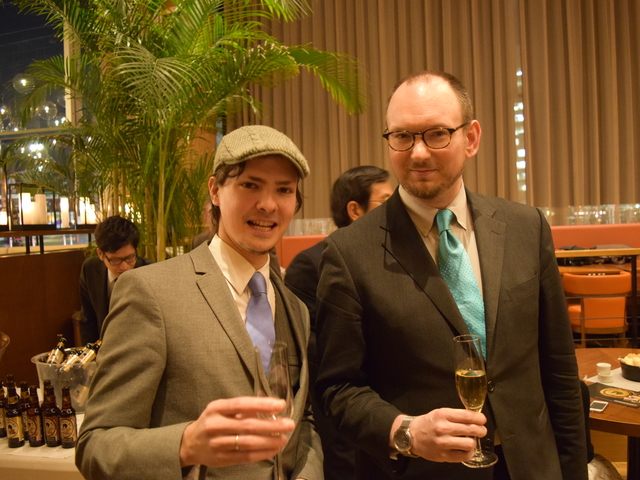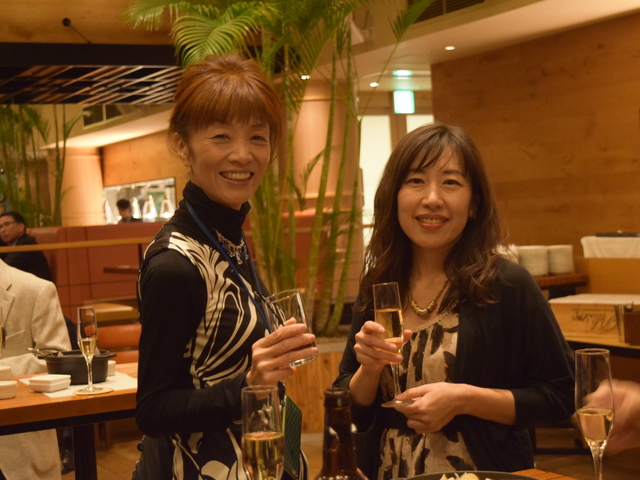 2018 Kokusai Shinnenkai
January 26
A new part of town and a grand new venue greeted all members of the Fukuoka International Business Community and welcomed guests to the 2018 Kokusai Shinenkai! 50ft. ceilings, hanging lights, grand décor and a French menu were all on offer at On A Table French restaurant in the City's Hakata side on Meiji-dori.
Our most heartfelt appreciation goes to Kosuke Ikeda of Altech for standing in for "MIA"keynote speaker Chad Magalage, brand manager, Altech beer import division.
Kosuke spoke softly and his comments to the 90+ guests were brief but celebratory and filled the stylish dinning room.
Kosuke quickly yielded the microphone to Mr. Hiro Momota of the Japan Business Association. No stranger to the podium Momota san spoke his piece and quickly raised his glass to the crowd and let a hearty "Kampai"fly from his lips. The crowd echoed his words and ushered the festivities in! The buffet open and drinks flowing the party went in auto pilot. Event sponsors Kentucky Beer Brewery (Altech) set up camp distributing generous amounts of their world famous craft beer and Whiskey.
So popular was the table, few guests barely made it to the main bar of the venue.
On A Table's chefs more then satisfied customers with a variety of endless appetizers and various entres.
Delegations from Shift Energy mixed with officials from the city & prefecture governments, colleagues of the solar industry & private sector leaders and new friends from around the world. Global greetings were recorded and posted live by Mughal of JTV as guests posed for photos with guests and colleagues.
The crowd was clearly enamored with the large luxurious venue and swayed from one end to the other enjoying the food and fare at each end of the room. The international business community showed growth and depth representing industries online and offline. Returning entrepreneurs from SRCH.SMPL, Shift Energy, freelancers, educators, inventors, fashion designers, engineers, artists, realtors, investors, athletes, media and many more.
Luis Matos took his cure from the MC and respectfully recognized event sponsors, organizers and hosts before closing out the night.
---

Kokusai Shinenkai 2020


Kokusai Shinenkai 2018

Kokusai Shinnenkai 2017

Kokusai Shinnenkai 2016

Kokusai Shinnenkai 2015

Kokusai Shinnenkai 2014

Kokusai Shinnenkai 2013

Kokusai Shinnenkai 2012

Kokusai Shinnenkai 2011

Kokusai Shinnenkai 2010

Kokusai Shinnenkai 2009

Kokusai Shinnenkai 2008

Kokusai Shinnenkai 2007

Kokusai Shinnenkai 2006

Power Lunch 2005

Kokusai Shinnenkai 2005

JCI World Congress

Power Lunch 2004

Kokusai Shinnenkai 2004

Power Lunch 2003

Marketing Seminar 2003