Power Lunch 2004
26th May 2004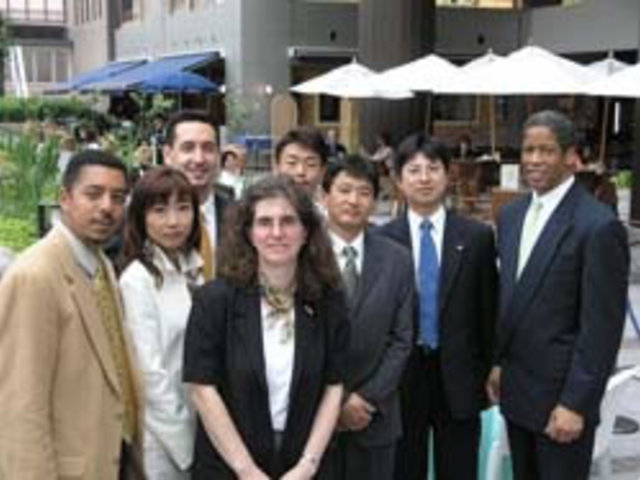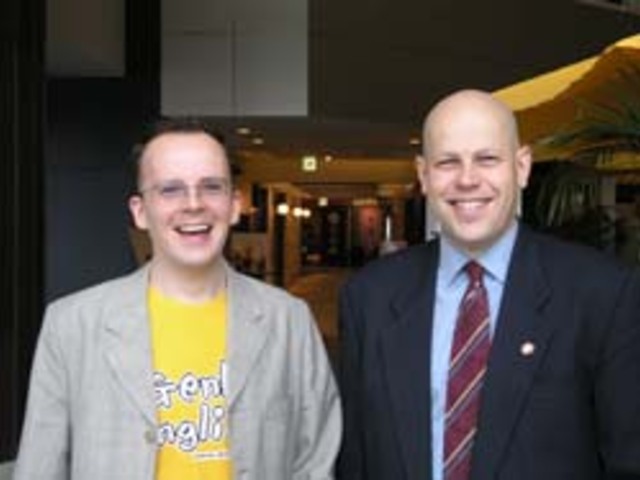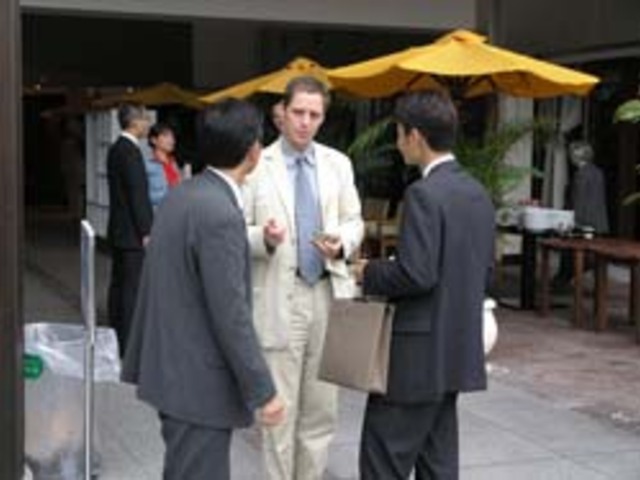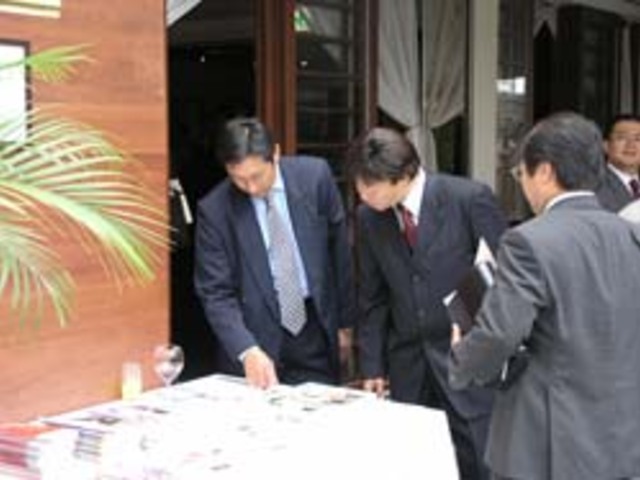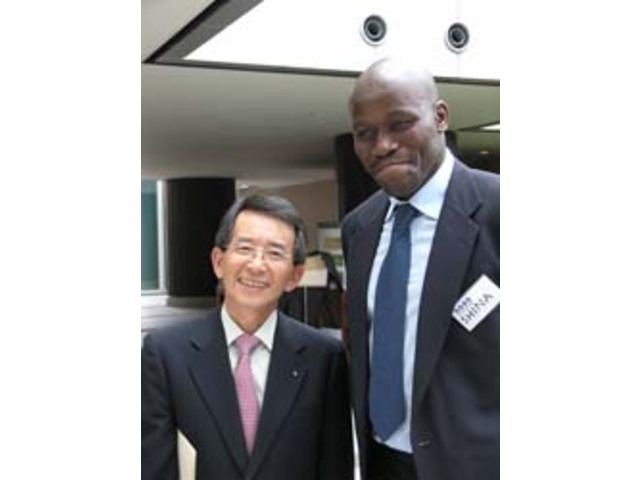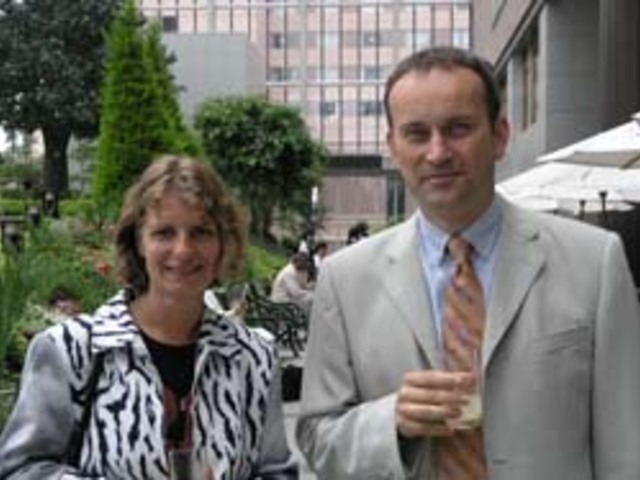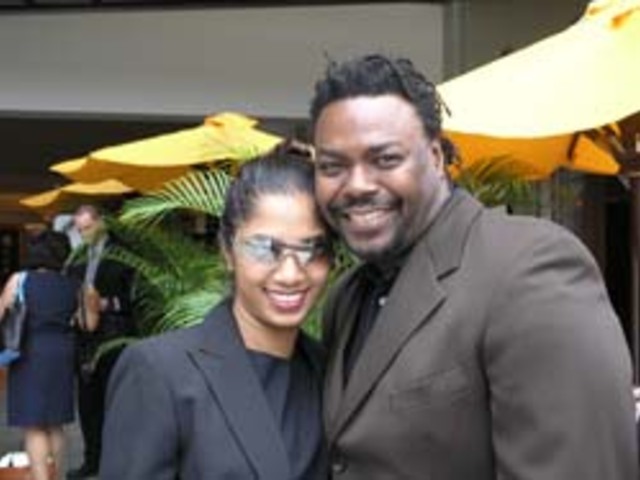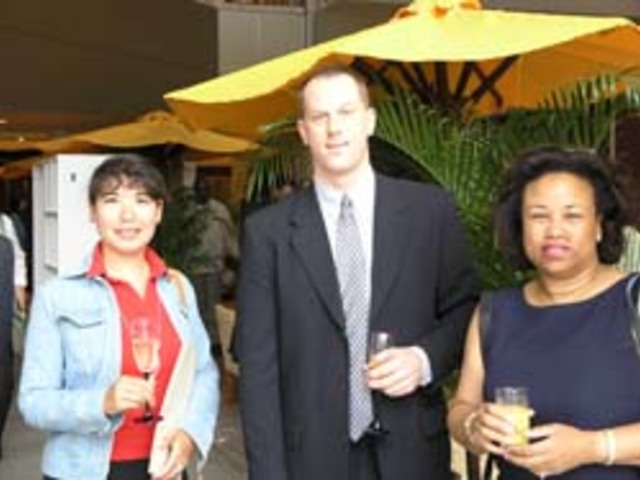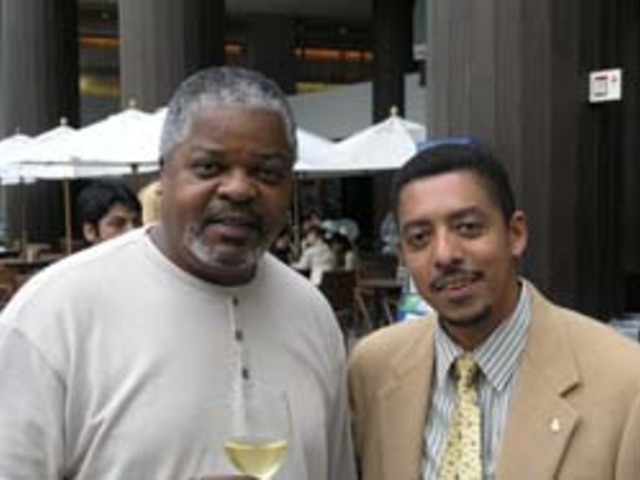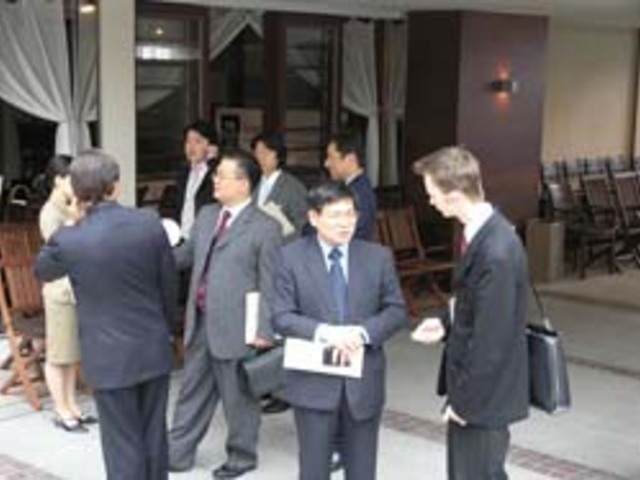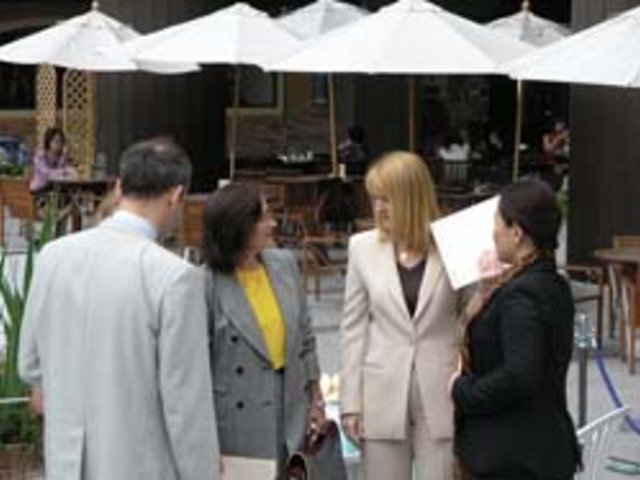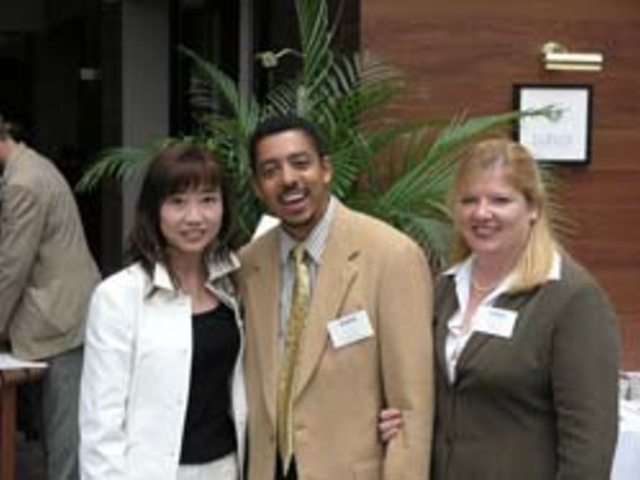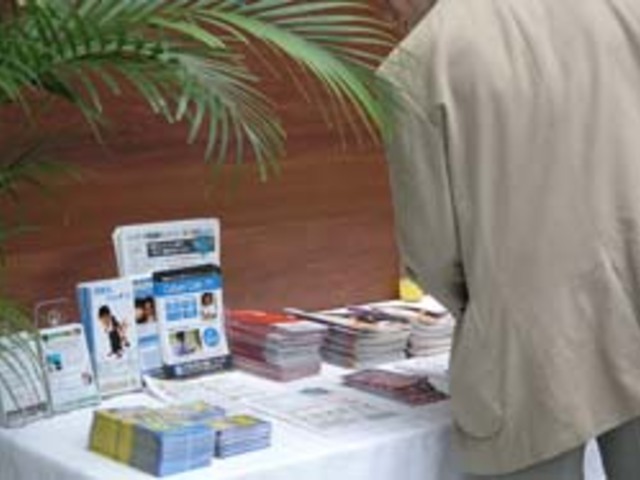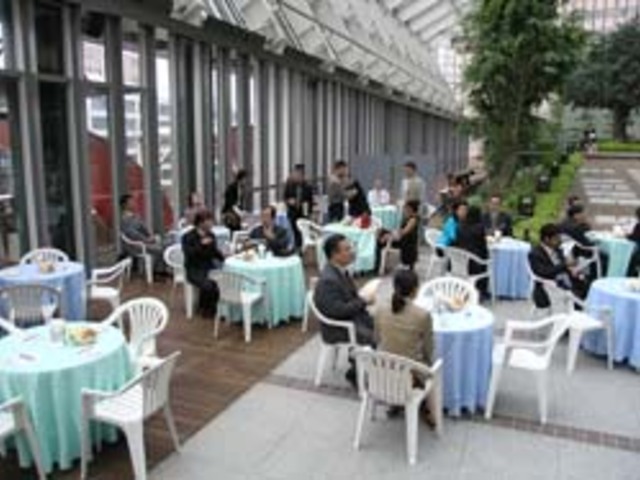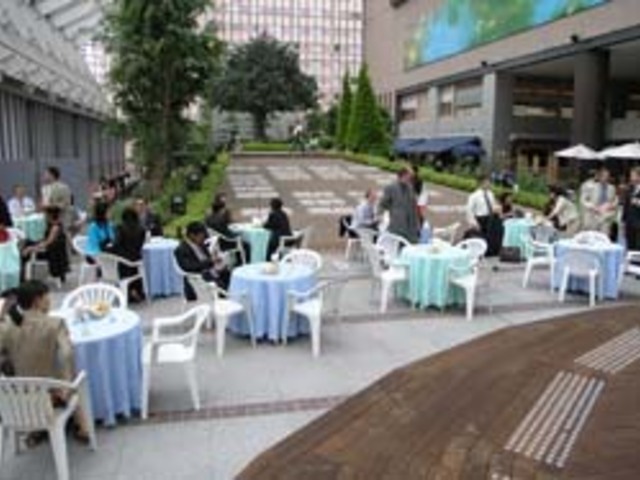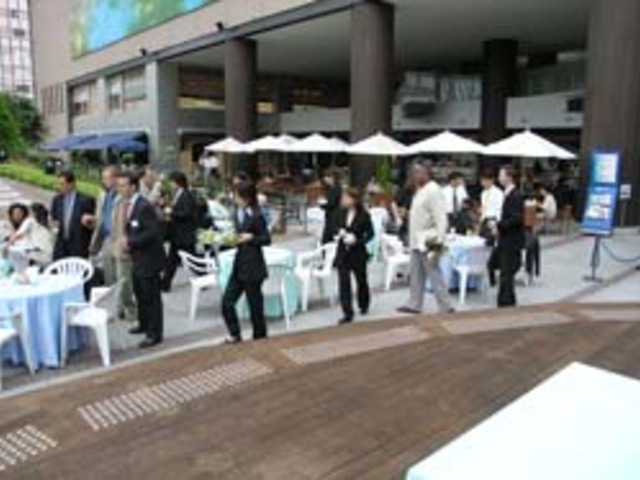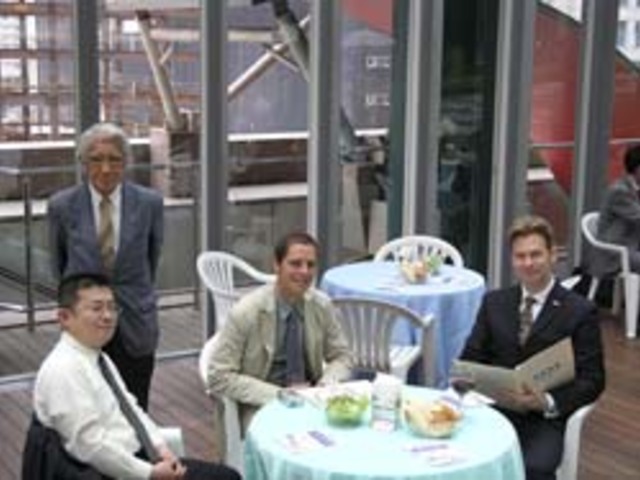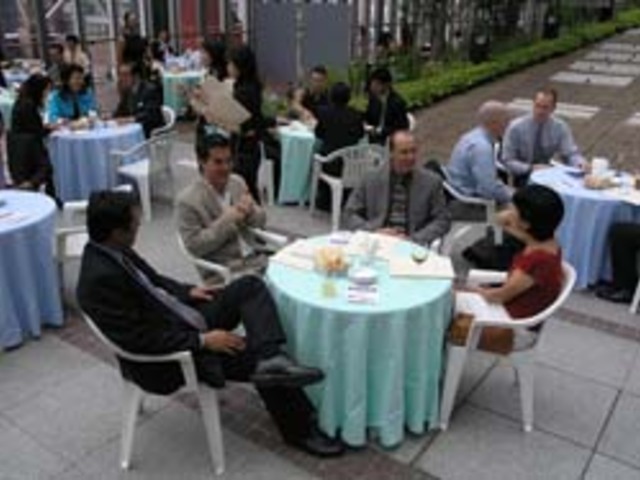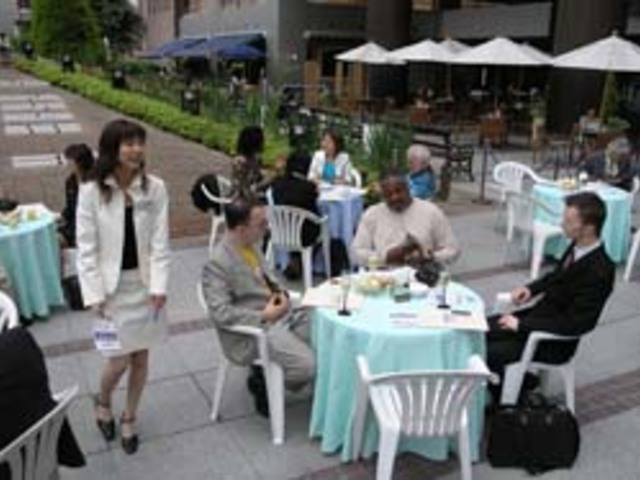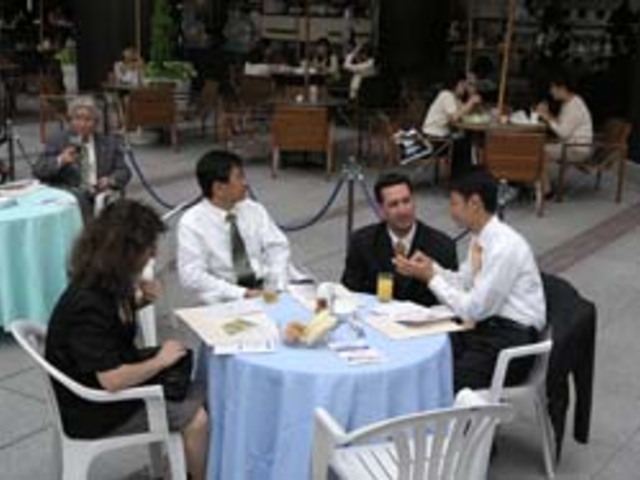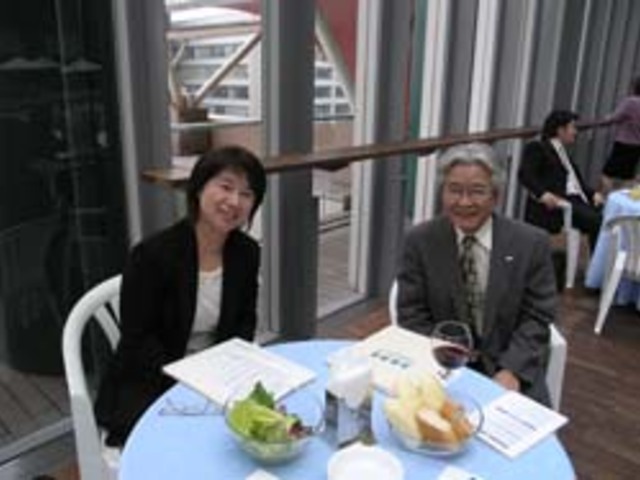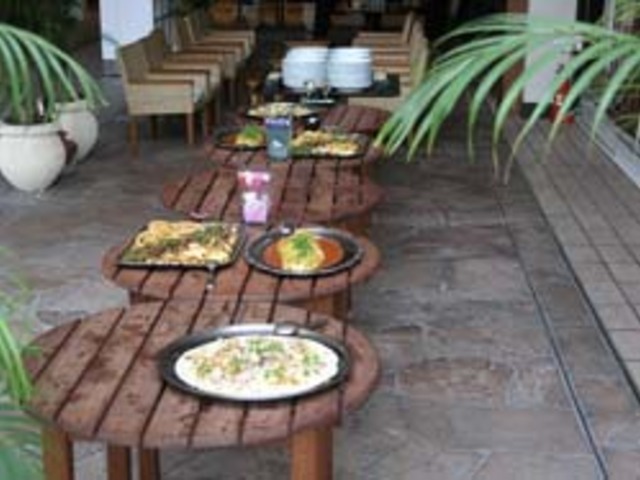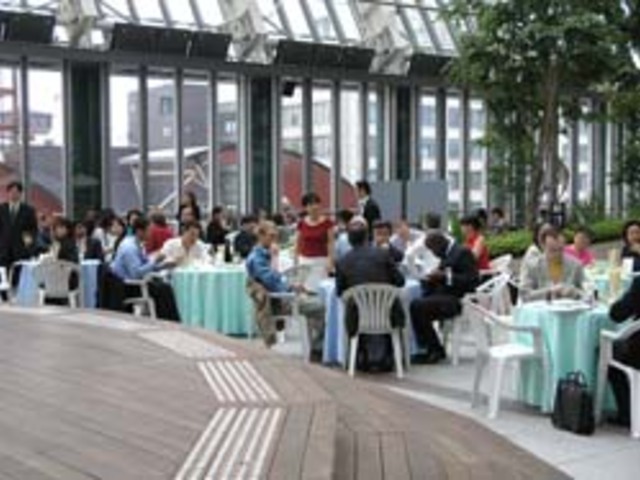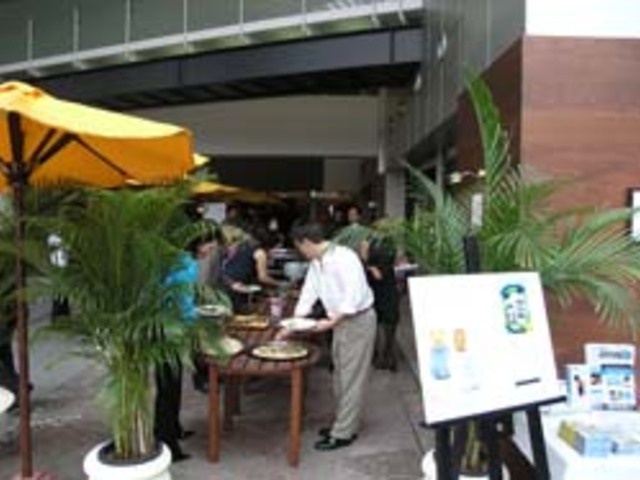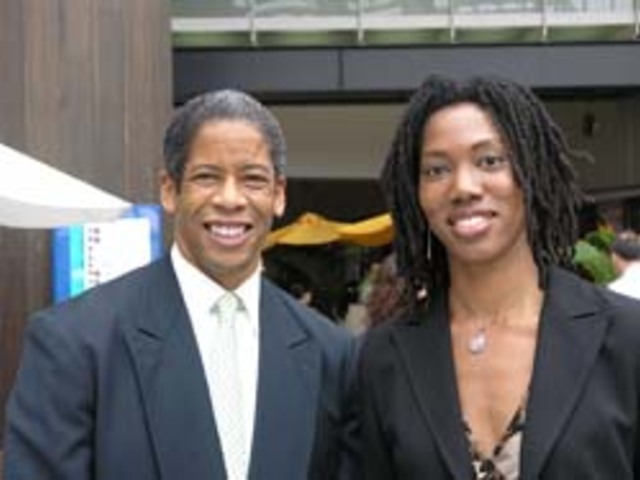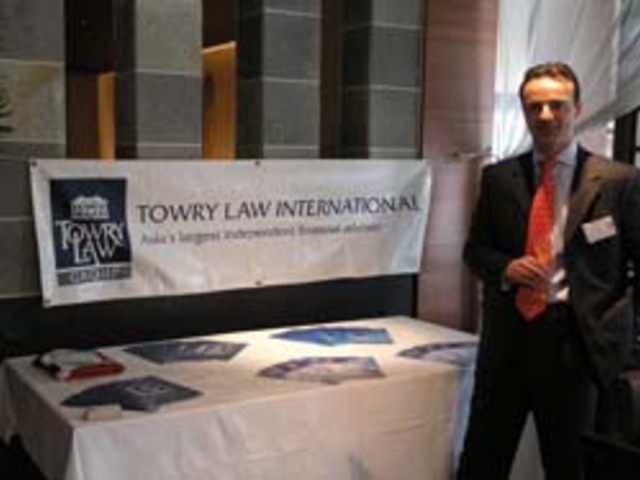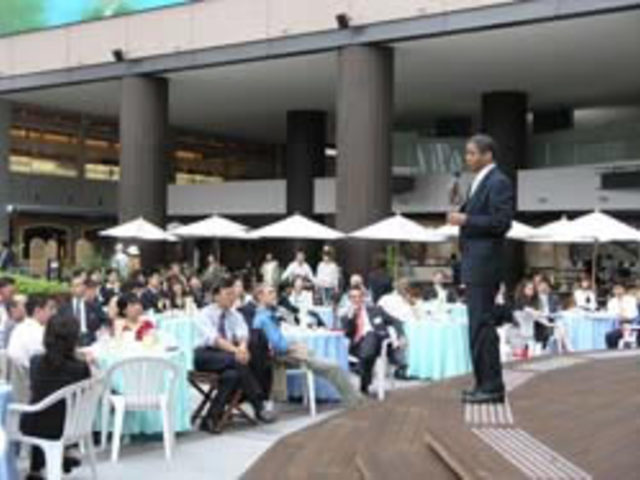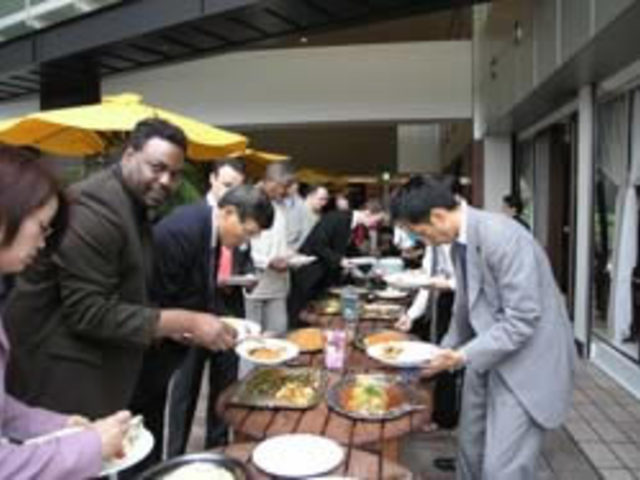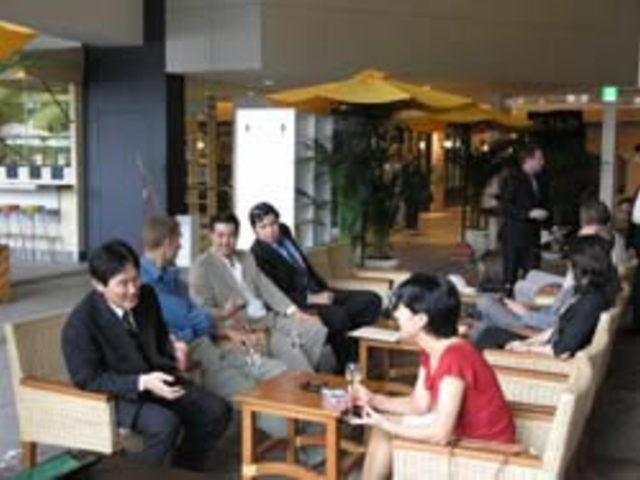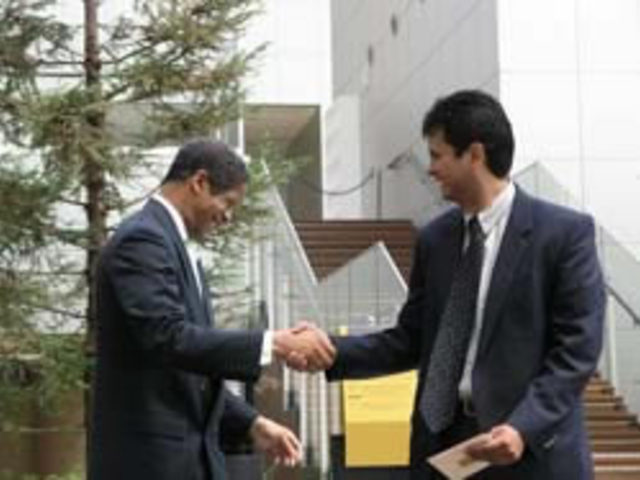 Showers of light descending from the clear glass roof of the atrium garden at Hakata's Eeny Meeny Miny Mo complex illuminated Fukuoka's international business community during FEPC's Power Lunch gathering on May 26, 2004. Colorfully decorated tables sprawled across the spacious garden floor created a casual and comfortable atmosphere for over 100 participants and guests.

With almost 50% of participants being ex-patriots from over thirteen different countries, the event and its organizers accomplished their goal of creating an international forum to facilitate communication between foreign entrepreneurs and their Japanese counterparts. Representatives of the prefecture and municipal governments Economic Promotion Division were dutifully impressed with the gathering as were members of Fukuoka's Junior Chamber of commerce. Other City organizations in attendance were, Fukuoka's Chamber of Commerce, Fukuoka's Foreign Trade Association, the British Trade Promotion Office and the Taiwan Trade Center. Familiar participants included officers of the Japan America Society and Towry Law financial consultants and Fukuoka-Now magazine. New to both the event and Fukuoka City ware Brastel, a popular international calling card, Osaka based Sam & Dave, night club and Bel'Air, aroma therapy products. Entrepreneurships such as Find-A-Teacher, employment services, internet based French-Vietnamese fashion retailer, La Venus were also present.

The agenda included a self introduction by Fukuoka new comer, Christopher Wood of the Australian Consulate General. In contrast, Josiane Simon made her way to the stage to bid a warm farewell to the community she has served for over 3 years. American Consul Blair Labarge complimented the program by introducing the events keynote speaker, former American Chamber of Commerce in Japan President, Mr. Lance Lee. Mr. Lee instilled both confidence and inspiration in an attentive crowd seeking insights on how to navigate successfully through Japan's maze-like business culture. He dwelled on personal experiences that helped shape his own business philosophy and focused on the importance of building ones own network of contacts. He warned against "being your own worst enemy" and "beating yourself up". "We are all in sales" he said, "so sharpen you game..". After entertaining question from the floor he concluded with an inspirational visual presentation of positive messages behind a background of music.

Mr. Lee also presented a lucky lottery winner with a voucher for a complimentary stay at Fukuoka's Grand Hyatt before the group retired to the La Monde Garden restaurant for a Champagne reception sponsored by Towry Law.
---

Kokusai Shinenkai 2020


Kokusai Shinenkai 2018

Kokusai Shinnenkai 2017

Kokusai Shinnenkai 2016

Kokusai Shinnenkai 2015

Kokusai Shinnenkai 2014

Kokusai Shinnenkai 2013

Kokusai Shinnenkai 2012

Kokusai Shinnenkai 2011

Kokusai Shinnenkai 2010

Kokusai Shinnenkai 2009

Kokusai Shinnenkai 2008

Kokusai Shinnenkai 2007

Kokusai Shinnenkai 2006

Power Lunch 2005

Kokusai Shinnenkai 2005

JCI World Congress

Power Lunch 2004

Kokusai Shinnenkai 2004

Power Lunch 2003

Marketing Seminar 2003